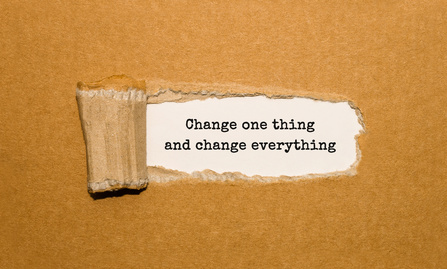 As you enjoy a well-deserved break, make the most of this opportunity to refresh and reboot for the new year. But in order to start the new year on the right foot, there is one thing that every nurse educator needs to do.
It is a habit and way of thinking that all nurses do to develop clinical judgment and is also done by nurse educators who want to strengthen their practice.
It is your ability to REFLECT (Tanner, 2006)!
Look back over the last semester and REFLECT on the impact and effectiveness of your current teaching practice.
REFLECT on the success of anything you did to implement active learning or flipping your classroom.
What were the highs? What were the lows? and more importantly, what can you learn?
This is what I learned in my journey that will put reflection in perspective.
My Story
When I read Educating Nurses: A Call for Radical Transformation over winter break in 2011 as a novice nurse educator, I knew that I had to do things differently by adopting the recommendations that including contextualizing content to practice and emphasizing clinical reasoning.
I cut my classroom lectures and power points in half and devoted the other half to active learning that contextualized content to practice through case studies I developed through my lens of current clinical practice. Though I was implementing best practice changes, I was not confident at first that it had been successful.
Some students resisted and pushed back when I expected them to come to class prepared, read the textbook, and work through the case study that I posted a week ahead of time so that they came to class ready to contribute.
I was confused.
Was their response and evaluation of the changes I made the final determinant to continue this teaching style, or do I go back to what they expected and were more comfortable with…content heavy lectures with everything needed to know to pass the test.
I reflected on what was going well, what I could learn from the speed bumps and stayed the course, letting educational best practice be my guide.
By the end of the semester, my students communicated that this new approach to active learning did promote and strengthen their learning.
When I requested feedback through an anonymous survey, not one student said to go back to a traditional classroom lecture but continue this new paradigm.
Combining my observations with student feedback at the END of the semester, and REFLECTING on what I had done differently,  was instrumental to guide my next steps.
Time to Reflect!
If you are implementing educational best practice by bringing clinical realities to class with active learning such as case studies, and it went over like a lead balloon, don't take it personally or make it an indictment against needed change, stop and REFLECT.
If your student evaluations were less than stellar because you did NOT give students what they wanted, but raised the bar to APPLY learning in class to better prepare them for practice, stop and REFLECT.
Though it is easy to discount the negative feedback of student evaluations, look for repeated THEMES of what students are feeling and experiencing and consider the THEMES to help guide you, not the specific comments that can cut to the heart and leave you bleeding.
How to Reflect
Though Tanner's model of clinical judgment is based on improving nurse's clinical judgment in practice (Tanner, 2006), it can be successfully adapted to strengthen the practice of nurse educators as well.
Step four of Tanner's model emphasizes reflection-IN-action.
This is the ability to accurately interpret the patient's response to an intervention in the present moment as care is provided (Tanner, 2006).
You too must reflect IN action, by assessing how students respond to your current teaching style and the impact of any changes made to make learning active.
Three Reflection Questions
To keep reflection simple, use these three questions to guide you as you look back over the last semester to prepare you as you look ahead to the next:
What can I learn from this? Be honest and determine if student learning was actually improved with any new approaches or techniques used in your classroom. Though a new approach may look good in a conference setting, was it a hit in your class or clinical?
What would I do differently (if applicable) using this pedagogy? Be willing to be flexible and change if needed. If you did something new and overall obtained the desired response, then stick with it and persevere making fine tuning adjustments as needed.
How can I use what has been learned from this situation be used to improve student learning in the future? If you took needed first steps and brought needed change, congratulations and well done! But now use what you have learned and see if it could be improved to obtain and strengthen the overall outcome to strengthen and engage student learning for next semester. Adjustments are to be expected but burn the ships and do not go back to the comfortable ways of the past!
Big Takeaway

The big takeaway from today's blog…REFLECT as an educator and look for themes that students communicated. Step back. What were the highs and lows? Though difficult, don't personalize critical comments as the final evaluation of your success or strength as an educator! Novice nursing students do not have the final word on your value and worth!
What about you? If you remember nothing else from this blog, be sure to:
________________________________
ACTION Step

Use the three questions based on Tanner's model of clinical judgment to guide needed reflection.
What about you? In order to make it stick, apply your "takeaway" as an action step! If there is only ONE thing you do, this is it!
_________________________________
FREE Clinical Reasoning Case Study
Do you need to make learning more active in your class?
I have a Christmas gift for you!
Get unstuck, and get access to four different case studies with varying levels of complexity on sepsis that you can put to immediate use in your program!
In Closing
Adopt the motto of the Home Depot… "Never stop improving" by using reflection to accurately assess how things went last semester and guide what you need to do differently next semester.
By using these three reflection questions influenced by Christine Tanner's model of clinical judgment, you can improve your practice and strengthen student learning.
If you have taken steps to make learning active, stay the course but use both reflection and student evaluation THEMES to guide your next steps.
Never forget that the path you are on is a marathon and not a sprint. Like a journey of a thousand miles, continue to take the next step and move forward, not backwards.
Be confident that when educational best practice is implemented that includes active learning that emphasizes clinical reasoning, students will not only be prepared to pass the NCLEX®, but be better prepared for professional practice!
What do you think?
How do you reflect to improve your educational practice?
Comment below and let the conversation begin!
Final Thoughts…
In addition to reflecting on your practice as an educator, take time to reflect on the meaning of the Christmas season.
There is a reason for the season.
The essence was beautifully stated by the angels that appeared to the shepherds who announced:
"I bring you good news of great joy that will be for all the people.  For unto you is born this day in the city of David a Savior, who is Christ the Lord." (Luke 2:10, 11)
Get the rest of the story and learn more in the booklet "For_Your_Joy"
Relevant Past Blogs 
References

Benner, P., Sutphen, M., Leonard, V., & Day, L. (2010). Educating nurses: A call for radical transformation. San Francisco, CA: Jossey-Bass.
Tanner, C. A. (2006). Thinking like a nurse: A research-based model of clinical judgment in nursing. Journal of Nursing Education, 45(6), 204–211.
A New Resource to Help Nurse Educators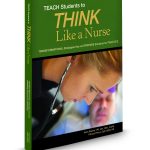 There is no such thing as a born nurse educator. It takes time and implementing educational best practice in your program.
Today's blog was derived from my new book for educators TEACH Students to THINK Like a Nurse.
Filled with numerous best-practice strategies and time-saving tools to teach students to think like a nurse in the class and clinical settings!
Now that you have a break, put this book on your reading list to help you start the new year strong!
How to help students make an entitled attitude adjustment