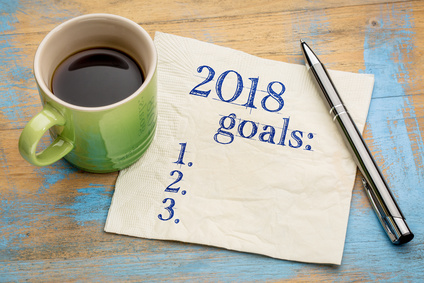 A new year, a new beginning.
But as you look ahead, what will you do differently in your class and clinical settings?
Are you encouraged, anxious to start a new year and build on the successes of the past?
Or are you discouraged, frustrated that students did not value the effort you made to make learning active and not sure where to begin to get out of the ruts you may feel stuck in.
Regardless of where you may be on this continuum, stop, take a deep breath, and remember this.
Methodology and strategies are only secondary to your success as an educator.
Take a good look in the mirror. You may be forgetting the obvious and what is MOST important.
Why You are Key
Before you implement any new strategies, reflect on your passion for teaching and your example that has the power to strengthen student learning and bring needed change to your content.
On a scale of 1-10, how would you rate yourself?
Implementing needed change first needs to flow through the heart and passions of you, the nurse educator.
You are the source. If you lack energy and passion everything you do will reflect this. The opposite is also true.
Pursue excellence, possess a passion for teaching you will make a lasting difference in all that you do.
Everything that the educator communicates is influenced by who the teacher is.
Example of Nightingale
Where are Nightingale's teachings to her students?
They are long gone and have died with the students that she taught over 150 years ago.
But the woman who is Florence Nightingale is much greater than any of her best teachings as an educator.
She lives forever as a passionate and transformational nurse educator, who decided to act on what she knew after collecting statistics on the importance of hygiene during the Crimean war.
In the same way, your teaching is but a voice. What you have spoken in a lecture, unfortunately, much will be forgotten.
But the person that is you, who communicates a passion for nursing and the value of serving others will live forever in the hearts of your students if you authentically live this out in academia.
Transforming the Educator
Before you make resolutions to change your content, the transformation must first begin with you!
What are some practical steps that you can take over winter break to be that educator who lives out a passion for teaching as well as nursing in all that you do?
Here are four steps that can help get this process started:
1. Rest
Is it a coincidence that REST is the root of the word RESToration?
I don't think so.
Make it a priority to obtain not only needed physical rest, but also emotional and even spiritual rest. Do not let the significance of this Christmas season be lost in a religious fog.
Regardless of your faith, C.S. Lewis, a Christian scholar and author communicated why so many in this world remain empty and unsatisfied,
"If we find ourselves with a desire that nothing in this world can satisfy, the most probable explanation is that we were made for another world."
Cultivate and make time for the holy and transcendent things in your life in addition to the relationships that represent the legacy you will leave behind.
2. Return to your first love.
Most educators enter academia because teaching is something they love to do; It is not just another job.
But educators are not immune from the devastating effects of burnout. Early stages of burnout include mental and physical exhaustion, indifference as well as feeling like a failure.
Though every educator will struggle with these emotions at times, do these feelings persist?
If so, recognize that you may need an intervention!
Obtain needed rest, remember what motivated you to become an educator, and draw upon not only your strength but if you have faith, ask for God's help to rekindle and restore what has been lost.
3. Recognize the value and worth of who you are.
As a new educator, I was at times emotionally beaten up by my students.
Test questions and my abilities as an educator were openly challenged, disrespectful behavior in the class was not uncommon, and even difficulties with faculty made this far from a beach experience.
This is why you must step back, take a deep breath, and remind yourself that.
I believe that your true identity, value, and worth is defined by God and His unconditional love for you, not by your performance or how it is perceived by students and colleagues.
Never forget the value and worth of who you are as a person and what you have to offer your program.
Remember this, and you will be able to weather inevitable storms that will come your way.
4. Recognize the value of each student.
Students can be a mixed bag.
Some are easy to pour into and value what you teach them, and others frustrate and even irritate you with their entitled attitudes and lack of engagement; wanting to do only what is needed to get by asking "what do I need to know to pass the test?"
Empathy is needed not only for patients but also students. High levels of stress are present for them, and many are juggling children, work as well as nursing school and filter student interactions through this lens.
Make it a priority to cultivate meaningful relationships with your students.
Get to know each student's story and their unique experiences in life. When students know that you care, this can mitigate some of the stress inherent in academia and strengthen the learning process through cultivating this relationship.
Beyond Resolutions
I encourage you to have concrete goals to strengthen your teaching this year. Making learning active and contextualizing content to practice are excellent places to start.
You are on a journey that is a marathon so what matters is that you take small steps in the right direction. The Chinese proverb got it right. A journey of a thousand miles begins with a first or next step.
Those who are successful with goal setting use the essence of the nursing process to help ensure that needed change is realized.
This includes making all goals or resolutions:
Specific
Measurable
Realistic (small steps vs. a BIG leap!)
For example, instead of starting with a goal of "I will bring more active learning to my classroom" state it as "I will use an active learning tool such as a case study for 20 minutes for every hour I teach."
Remember that real, sustainable change doesn't happen quickly, but is a PROCESS that begins with a first step (Maxwell, 2004).
In Closing
The most important aspect of transforming nursing education is what YOU as the educator bring to your content and program.
Methodology and strategies are only secondary and in and of themselves can never bring transformation if the educator lacks the passion for nursing and teaching and desire to be the best.
Make the most of this break to obtain needed rest, recapture your first love, see the value of who you are and the incredible gift and opportunity you have to mentor and teach the next generation of nurses.
Open your eyes, clean the dirty lens of negative experiences that may have occurred last semester with students and/or faculty.
Put the past in the rearview mirror and eagerly anticipate the next semester as you embrace the gift and promise of a new day, a new semester and a new year as you make a difference pursuing excellence in all that you do!
True success as a nurse educator is defined as peace of mind, knowing that you did your best to become the best educator you are capable of becoming (Maxwell, 2004). Do this, and you can hold your head high regardless of what other faculty or students may think!
What do you think?
What have you found effective to maintain your passion as an educator?
Comment below and let the conversation begin!
Relevant Past Blogs
References
Lewis, C.S. (1952). Mere christianity. New York, NY: HarperOne.
Maxwell, J. (2004). Today matters: 12 daily practices to guarantee tomorrow's success. New York, NY: Warner Faith.
A New Resource to Help Nurse Educators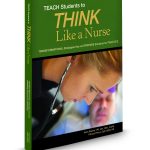 There is no such thing as a born nurse educator. It takes time and implementing educational best practice in your program.
Today's blog came from chapter 2 "How to THRIVE not merely survive as an educator" of my new book for educators TEACH Students to THINK Like a Nurse.
Filled with numerous best-practice strategies and time-saving tools to teach students to think like a nurse in the class and clinical settings!
How to live each day in a way that will make a difference!