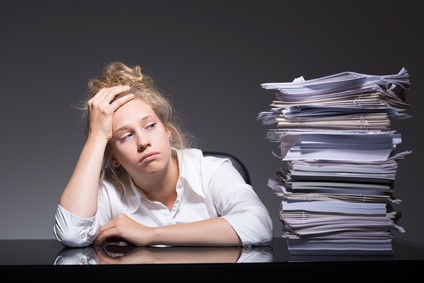 After clinical, Cindy, one of my students asked to see me privately. She was upset. Once we sat down, through tears, she began to pour out her heart and the struggles she was facing as a nursing student.
She was a bright, intelligent student who in high school as well as prior academic work in college was used to consistently getting A's. She was struggling to get B's and interpreted this as a failure and a predictor of the nurse that she was hoping to become.
I asked if she was doing the best she could and she said she was. I shared that I too struggled as a nursing student and got B's in nursing and C's in the sciences.
But this knowledge did not comfort her. There was something deeper going on with Cindy. She personalized her academic grade as a reflection of her identity and even her worth as a person.
Cindy is not alone. Most nursing students are high achieving and feel unprepared to face the unique challenges inherent in any nursing program.
How can nurse educators support and help students transition successfully to the lived realities of nursing school so they can not only survive but thrive in this new setting is crucial.
To be proactive and to address the struggle that Cindy and many of your students experience, use the following three words that begin with  "E"…edify, encourage, and exhort to be a guide and foundation to build everything on that you do as an educator.
Edify
The literal meaning of edify is to construct or strengthen a building. What does this have to do with students?
Everything.
Ironically, seeing the student as a "living house" is the metaphor that I used when I wrote my textbook for students THINK Like a Nurse and in my new book for educators TEACH Students to Think Like a Nurse.
The foundation of this "living house" is the art of nursing that integrates caring, compassion, presence and holistic care into one's practice.
The "walls" of the applied sciences are built on this foundation that includes contextualizing pharmacology, pathophysiology, and F&E to the bedside.
Then the "roof trusses" of how a nurse thinks tie the structure together that includes developing critical thinking, nursing process, pattern recognition, and clinical reasoning.
The essence of edifying in the context of nursing education is to instruct or improve a student both morally and intellectually.
It is not enough to teach a student content and how to think like a nurse. They also need to possess the right virtues and character.
Synonyms that help reveal the importance of edification and what our goal is with each student should include being intentional to:
Train
Guide
Develop
Improve
Make better
The challenge for some students is that they take any correction personally. Clearly communicate that any constructive feedback is to strengthen and improve them, not to tear them down!
Reflect as an educator…

How do you integrate and emphasize edifying with the students in your program?
Encourage
To encourage is to give someone support, hope or confidence as well as fill them with courage and strength of purpose. This is why it is important to identify for students their vision and mission and have them reflect why do they want to become a nurse? (see prior blog Seven Questions Every Student Needs to Answer)
Cindy, the nursing student at the beginning of this blog, is an excellent example of one who needed encouragement. She is not unique. Most if not all nursing students will need support throughout the program.
I quickly learned to be intentional with encouragement. My students were like sponges, and many were completely dried out and worn over the course of the school year.
Encouragement, when given, is like life-giving water that will nourish and make them come back to life and have what is needed to complete their journey to become a nurse.
Synonyms for encourage include:
Inspire
Uplift
Motivate
Support
Reflect as an educator…

Are you providing consistent encouragement to your students and faculty colleagues that you work with?
Exhort
The literal definition of exhort is to thoroughly encourage. It means to strongly support or urge someone to do something.
For me, I exhorted my students to do the following:
Pursue excellence in everything that you do
Nursing is NOT about you. It is about the patient and being the best to improve their outcomes
Do what is needed to make nursing school a priority
Make it a priority to UNDERSTAND essential content, not just do enough to get by and pass the next test
and of course, THINK Like a Nurse!
Reflect as an educator…

What are you exhorting your students to be and become? Be intentional and integrate these exhortations in all that you do and teach.
ACTION Steps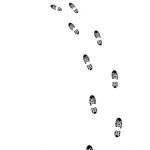 To make edifying, encouraging, and exhorting practical as an educator, make it a priority to do the following with your students throughout the school year:
1.Use the reflection questions to help determine if edifying, encouraging, and exhorting is a weakness or strength for you personally. Where do you tend to be strong? What is a current weakness? Determine to make any weakness a strength and opportunity for growth!
2. Be an encourager. Recognize that students need encouragement like plants need water. Without it, they will wither and die. Give praise and encouragement when warranted and see the difference that it makes!
3. Be bold with your exhortations! Be clear with what you are passionate about as it relates to nursing and consistently communicate this to your students.
In Closing
Don't be surprised that most students are a work in progress and have no idea what is required to be a nurse and member of a profession. Embrace the responsibility to not only teach, but train, guide and develop each student to the best of their abilities.
Embrace the responsibility to not only teach, but train, guide and develop each student to the best of their abilities so that they will be nurses who will think like a nurse and have positive patient outcomes.
To help students thrive and overcome the challenges in nursing education, make it a priority to edify, encourage, and exhort your students.
Do this consistently, and you will help students see clearly what it means to be a nursing professional and be the best nurse that they can possibly be!
RELEVANT Past Blogs
Learn more! The following past blogs provide additional background on today's topic!
What do you think?
How do you edify, encourage, and exhort your students? What can you do differently to make this practical in your program?
Comment below and let the conversation begin!
Do you have what it takes to be a nurse? Several questions are reviewed and discussed!What are the five values every nurse must possess?