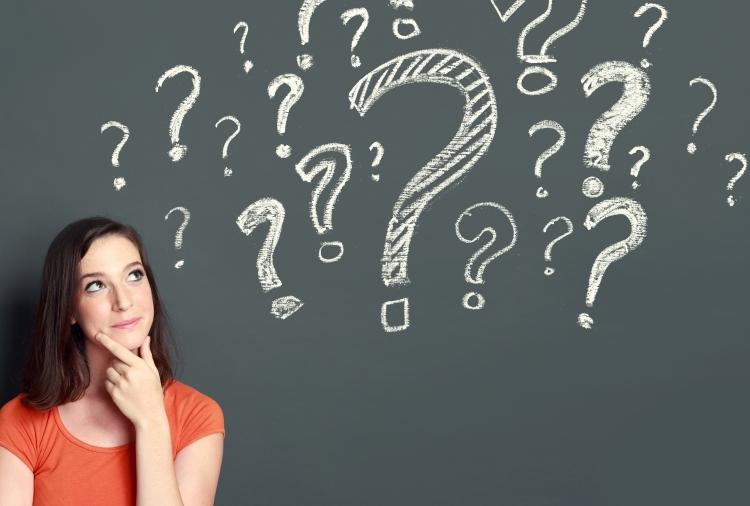 As a clinical educator, I asked questions of every student to determine what they knew and how well they were able to translate knowledge to the bedside.
A sampling of the questions I asked each clinical included:
"What is the one thing you will do to advance the plan of care?"
"What clinical data did you just collect that is relevant and why?"
"What is a beta-blocker blocking?
"What will be the nursing priority if the temperature of your patient spikes to 102 or the BP drops to 88/50?"
Seven Questions
Nursing is a challenging major that requires not only mastery of difficult content, but the values and virtues becoming of a healthcare professional.
Asking relevant open-ended questions of students at the onset of the program can provide insight to the internal motivations and values a student possesses.
These seven reflection questions can also help students determine if nursing is a good "fit" and identify weaknesses that can be made a strength by the time they graduate.
WHY do you want to be a nurse?
What is your passion in life?
Do you easily identify with the feelings of others?
Do you enjoy and find fulfillment in serving others?
Do you possess a strong work ethic?
What are you willing to give up to make school a priority?
How do you handle conflict with others?
Question #1: WHY do you want to be a nurse?
Encourage your students to dig deep and look within. Students know what the expected and "right" answer is…"because I want to care for others." But is this true for them?
Encourage honest reflection. What gets you excited about nursing? The ability to care for others or making good money in a job that is recession proof, portable, with numerous opportunities for overtime?
Why is this important?
Studies have shown that the caring, patient centered engagement of the nurse has a direct correlation to patient safety and better patient outcomes…that motivation matters.
At the dawn of the modern era in 1900, influential nurse educator Isabel Hampton Robb (founder of the ANA, NLN, and AJN) wrote in her student text Nursing Ethics:
"The SPIRIT in which she does her work makes all the difference. Invested…with the cloak of love for suffering humanity, she can enoble anything her hand may be called upon to do. For work done in this SPIRIT there will ever come to her a recompense far outweighing that of silver and gold."
This ethic is timeless and remains relevant today. Like the old Gatorade commercials with Michael Jordan, sweating brightly colored drops of sweat, nursing students need to reflect and determine, "Is it in you?"
Question #2: What is your PASSION in life?
I believe that we are created by God with talents and passions that are unique to who we are. I chose to enter nursing education because I realized that teaching was not just a job, but a personal passion and something I naturally enjoyed doing. This does not mean the path will always be easy but expect challenges and struggles along the way!
One practical way to determine your passions in life is to ask yourself, "What would I be willing to do for free because I enjoy doing it?"
Christian author John Eldredge says it best in his book Wild at Heart:
"Don't ask yourself what the world needs. Ask yourself what makes you come alive, and do that. Because what the world needs are people who have come fully alive" (Eldredge, 2001, p.200).
Doing what makes you come alive is consistent with your true passions in life.
Encourage honest reflection. Does caring and serving others make your students come fully alive? If so, nursing will be an excellent fit!
Question #3: Do you easily IDENTIFY with the feelings of others?
How students honestly answer this question is one of the strongest predictors if nursing is truly a good "fit" for them.
Do your students identify and feel the pain and difficulties of others? Or are they aloof and indifferent? This is the essence of empathetic caring.
Caring is the essence of nursing practice and the most important characteristic of a nurse (Leininger, 1988).
The essence of caring is that you recognize the value and worth of those you care for and that the patient and his or her experience MATTERS to you as a nurse (Benner & Wrubel, 1989).
Question #4: Do you enjoy and find fulfillment in SERVING others?
Though nursing is different than working in a service industry that depends on tips, the same principles of serving, making the patient (customer) the center of everything that you do and anticipating needs all translate to the essence of what it means to be a highly engaged nurse in practice.
The ability to serve must also be present regardless of how the patient may respond to you. This is why maintaining empathy is so important to nursing.
Serving others is not highly valued in our culture, those who serve are really the greatest of all (Mathew 23:11-12), yet it is the essence of the attitude of the professional nurse and should be something students obtain satisfaction in doing.
Question #5: Do you possess a strong work ethic?
Nursing is hard work.
Being a student can be even more challenging at times.
To get through nursing school successfully, students must embrace the hard work required and doing what is needed without taking shortcuts and even comprising character by cheating in any way to get by.
Students must also not expect to be "spoon fed" in lecture by being told what will be on the test or expecting a degree because they paid for it. 
Question #6: What are you willing to GIVE UP to make school a priority?
Are your students ready to make necessary short-term sacrifices for long-term gain? This is the mindset that will help students be successful while in nursing school.
Each student has 168 hours in a week. No more, no less. Something has to give. For some students, this dilemma is represented by the number of hours they work while in nursing school.
Have much time do students spend on Facebook, Twitter, YouTube or other avenues of social media. Have them keep track. They may be surprised and find that they are wasting precious hours that could be better spent!

Question #7: How do you handle conflict with others?
How students honestly respond to this question will strongly suggest if they will be part of the problem or part of the solution to bullying and incivility that remains endemic in nursing and nursing education.
If you have conflict and disagree with another person, do you still value and respect their perspective and seek to find common ground? Are you able to step back and view this conflict from the other's perspective?
Or do you personalize this dispute as an attack on yourself and think negatively of this person and share your critical concerns with others to isolate and marginalize them?
This behavior is unprofessional and inconsistent of a professional nurse.
Encourage your students to commit to NEVER speak negatively about the nursing program, faculty, or other students to others and go directly to the source if there needs to be a resolution of conflict.
ACTION Steps 

Make it a priority to ask one or all of these questions at some point in the first semester of the nursing program to set the bar for what is needed to be successful as a professional nurse.
I compiled a total of 25 student reflection questions in the first chapter of my student text, THINK Like a Nurse. Click the link for more information and how you can obtain a copy.
In Closing
Motivation matters. Use these seven reflection questions to help students see the big picture and what it means to embody the values of the professional nurse.
Reflection is a professional behavior that is required of the professional nurse.
This reflection is required not only while performing patient care to strengthen clinical decision making (Tanner, 2006), but also when examining the motivation to become a professional nurse.
Encourage your students to reflect on these questions at the BEGINNING of their journey in nursing education so that they have their eyes wide open going into nursing school and will be successful knowing that they have what it takes to be a professional nurse!
Comment Question:
How have you helped your students reflect to help them grow as a healthcare professional?
Comment below and let the conversation begin!
RELEVANT Past Blogs
Learn more! The following past blogs provide additional background on today's topic!
Want More?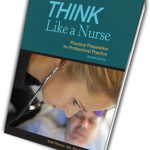 Much more on this essential topic is found in Chapter 1 "Do You Have What it Takes to Be a Nurse?" from my new student text THINK Like a Nurse: Practical Preparation for Professional Practice.
This book has been endorsed by Dr. Patricia Benner and has been successfully adopted by dozens of programs across the country!
Contact me if you would like a faculty eBook preview copy to see for yourself how this text can help your students care and think more like a nurse!
References
Benner, P. & Wrubel, J. (1989). Primacy of caring: Stress and coping in health and illness. Menlo Park, CA: Addison-Wesley Publishing Company.
Eldredge, J. (2001). Wild at heart: Discovering the secret of a man's soul. Nashville, TN: Thomas Nelson
Hampton Robb, E. (1900). Nursing ethics. Cleveland, OH: E.C. Koeckert.
Leininger, M. (1988). Leininger's theory of nursing: Cultural care diversity and university. Nursing Science Quarterly, 1, 152–160.
Tanner, C. A. (2006). Thinking like a nurse: A research-based model of clinical judgment in nursing. Journal of Nursing Education, 45(6), 204–211.
How does a professional behave?