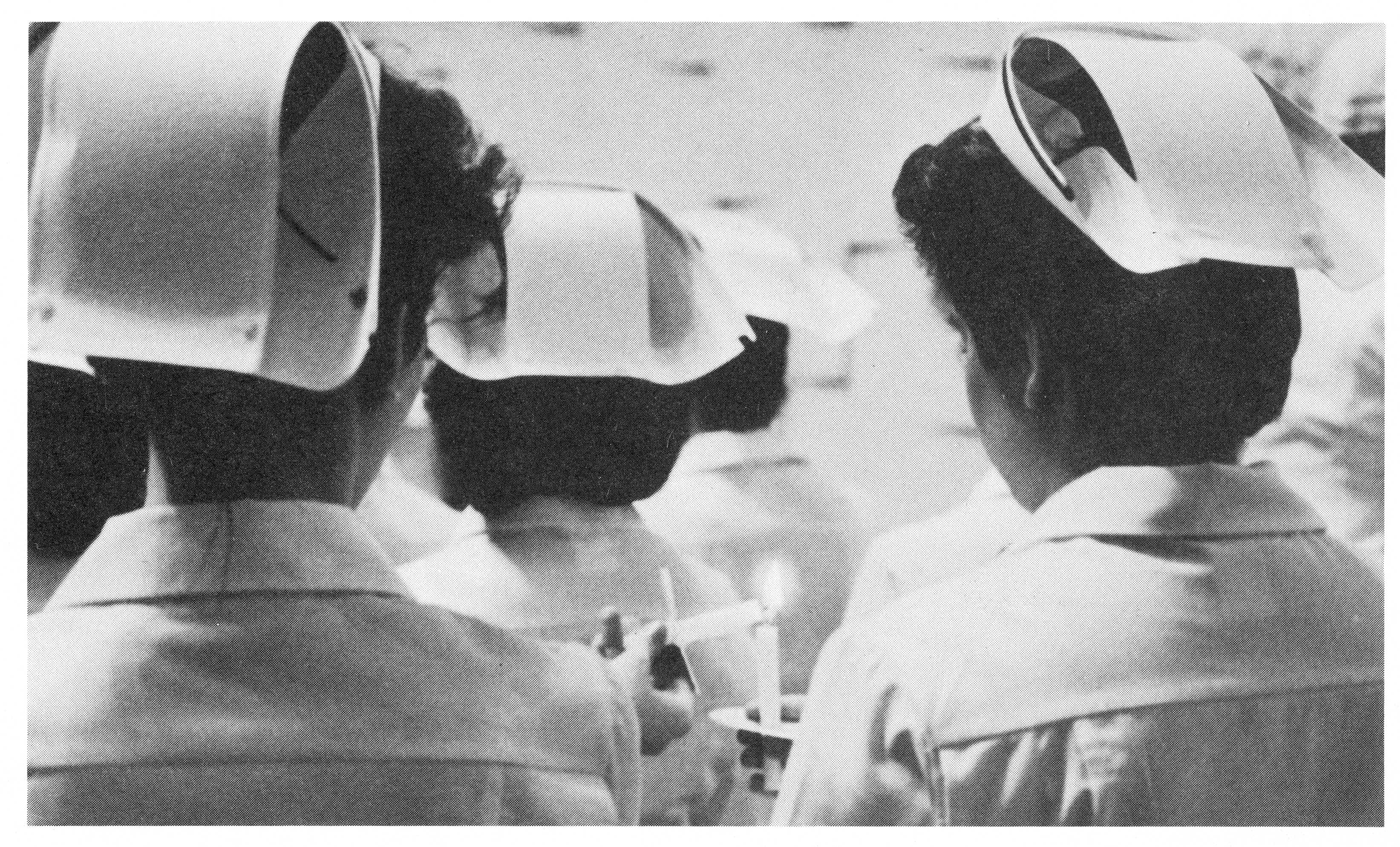 Though I may be "old school" to some because I graduated from a two-year program back in 1981, I had the chance to work with a rapid response nurse who not only has been in practice for over forty years but also graduated from an "old-school" three-year diploma nursing program in 1975. Though there a handful of these programs remain, most are long gone.
As we shared and reminisced about the past, she shared some salient observations that her diploma program taught her that she fears are being lost in this generation of new nurses where nursing is now taught in the academic setting.
Diploma Programs
Diploma programs were a three-year program that did not typically provide an academic degree but was hospital-based and students were immersed in both the academic and practice settings.
During a typical weekday, students would have a full day of classes in the morning and early afternoon, and then a full evening shift in the hospital.
Nursing students typically worked under the supervision of the charge nurse and worked in teams of at least two students with each patient care assignment and if students had questions or concerns, they were to report directly to the charge nurse.
The evolution from hospital based programs to the college and university model of nursing education that is the norm today is seen as a positive progression of the nursing profession.
But we have lost something in this transition.
I will highlight the unique strengths of the diploma programs and what needs to be recaptured that today's generation of nursing students could benefit from based on her observations.
1. The Importance of Teamwork
Working on the floor providing direct patient care as a student nurse was challenging, but team nursing where two nurses collaborated together was the model, so students learned the importance of working together.
One quickly realized that each nurse was interdependent upon the other which promoted a spirit of teamwork and collaboration as each nurse worked together to accomplish the primary objective of safe patient care.
I have observed that some new nurses in the hospital practice setting where I work do not have a strong sense of teamwork and the importance of working together and helping one another and unit culture can also influence this. it is an observation Instead, there is a "silo" mentality where the focus is on their assignment, and then
But there seems to be a "silo" mentality where the focus is on their patient assignment, and do not consistently offer help to other nurses on the floor.
2. No Task is Beneath You
In a diploma program, you quickly realized that no task is beneath you. Menial tasks that included sharpening needles to be sterilized, or helping to do whatever was needed was the norm for the practice setting.
You did what was necessary because it related to patient care. The patient was central to everything that was done as a nurse.
I have observed that some nurses today feel that certain tasks are beneath them such as cleaning up an incontinent patient and will have the nursing assistant perform this, rather than take primary responsibility to do so.
Though a professional nurse has a scope of practice that includes managing care, the heart of nursing is still serving another in a time of need and doing what is required including that which may be considered "menial."
3. Being a Member of a Profession
Because you were immersed in the clinical practice setting and the importance of maintaining your white uniform and cap was central to your identity as a professional nurse, one quickly understood what was expected and required to be a member of the nursing profession.
Because nursing students spent several hours each day in the clinical setting, the values and professional behaviors of nursing were "caught" more than taught.
Contrast this lack of immersion today in practice and even academic settings today. With clinical hours getting harder and harder to come by this enculturation of the values of the nursing profession becomes more difficult. The incivility that students are immersed in our culture is in part why incivility and a lack of respect remain an ongoing struggle in many programs today.
This is Now
Though there is no going back to the "good old days," I believe that her observations and reflections are relevant and need to be considered.
How well does your program emphasize and integrate the importance of serving, professionalism lived out in practice, and recognizing that no task is beneath a professional nurse?
Teaching the professional values and ethics can be a struggle because they are not as easily caught, especially with the lack of immersion, but still, need to be taught.
Action Steps 

These values can be "caught" as the nurse educator lives out these values and role models them consistently in the class and clinical settings by serving the needs of students well, demonstrate caring, and work well with other colleagues and students as part of a team.
You can also help your students integrate these timeless values into their practice by communicating the centrality of caring, serving, and teamwork. Make sure that your program incorporates this content in the curriculum, so it is intentionally covered and taught.
To make this material stick with students, make this blog a topic of post-conference discussion in the clinical setting by asking the following questions to encourage student reflection and then guide the discussion:
What did you do today to help other students or staff nurses today?
How did you demonstrate caring and serving the needs of your patient? Is there anything you could you have done differently?
In Closing
Though novice students are inherently task oriented, help them to see the bigger picture and the importance of teamwork and doing whatever is needed to serve the needs of their patient.
Live out and role model as an educator the highest level of professionalism in all that you do.
Be intentional to discuss the values that are central to nursing practice that includes serving, caring, and being a member of a profession.
The primary mission of nursing education is to prepare students for practice.
This preparation must include not only what is needed to think like a nurse, but serve and care like a nurse and living out what it means to be a member of a profession regardless of how nursing is taught!
RELEVANT Past Blogs
Learn more! The following past blogs provide additional background on today's topic!
What do you think?
How have you encouraged professionalism and teamwork in your clinical setting?
Comment below and let the conversation begin!
Want More?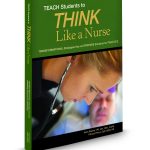 Today's blog was derived from TEACH Students to THINK Like a Nurse a new book for educators just in time for the new school year!
If your students struggle to think like a nurse, this book has numerous practical strategies and tools to teach clinical reasoning.
Emphasize clinical reasoning…prepare students for practice…which will improve patient outcomes! (and nursing education gets transformed!)
---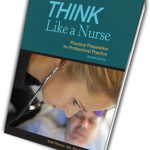 Much more on this essential topic is found in my student text THINK Like a Nurse: Practical Preparation for Professional Practice.
This book has been endorsed by Dr. Patricia Benner and has been successfully adopted by dozens of programs across the country!
Contact me if you would like a faculty eBook preview copy to see for yourself how this text can help your students care and think more like a nurse!
How a Professional Acts in Practice