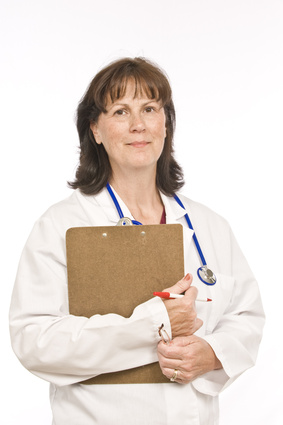 When I first began my journey in nursing education over ten years ago as a clinical adjunct, I quickly realized that being an experienced nurse dis NOT prepare me for teaching 8-10 students in the clinical setting!
Bouncing around like a ping-pong ball for several hours was exasperating and emotionally and physically draining.
But as I look back, I did this to myself by my novice expectations of what constituted a "good" clinical day.
To me, the more "tasks" that I was able to have students accomplish was my primary objective.
Every student passed medications and took advantage of any opportunity to do any additional skills on the unit. If students gave meds, insert an NG or Foley catheter, it was a good clinical day!
Though I did not realize it at the time, I was embracing a wrong assumption.
Benner (1982) identified that novice; new nurses are TASK oriented.
I too was task oriented as a new clinical educator and focused on how many procedures or medications could be done in clinical while minimizing or not having the time to help my students THINK more like a nurse. (Check out the blog links at the bottom of this page for great content on developing nurse thinking in clinical!)
Key to Clinical Teaching Success
Just as there is no such thing as a "born nurse" there is also no such thing as a "born clinical educator"!
Just because a nurse may be a clinical expert in his/her respective clinical specialty is also no guarantee they can teach effectively.
The most common struggles that clinical educators have, especially if they are new is the need to be mentored and successfully transition to this new role.
Whether you are new to the role of clinical faculty or have years of experience under your belt, a timeless article in the nursing literature has identified the habits of the most effective clinical educators.
Though it is tempting to focus on tools and strategies to be a better educator, the true key to clinical success lies within you and how you teach and interact with students.
Principles to Prepare the Way
As a parent of five children who are grown, I have recognized that there are numerous parallels between being a parent and an effective nurse educator.
This includes:
having high but realistic expectations
setting clearly defined boundaries
following through with clearly communicated consequences when those boundaries are crossed
the power of your lived example
Nehring (1990) validated this same observation over twenty years ago. She identified that from a student's perspective, the lived example of an educator who is a good role model as a professional nurse is the most important characteristic that distinguishes the best from the worst rated clinical faculty.
Let's take a closer look at each of the most important traits in the order they were evaluated by students in this article.
Make it a priority to cultivate these habits in your clinical setting to strengthen your effectiveness as a clinical educator!
Habit #1. Good role model
What is your example communicating? Are you living out to your students and colleagues the values and ethics of the nursing profession that include caring, compassion, and respect consistently in all that you do?
If there is a lack of integrity demonstrated by faculty due to an inconsistency between what is taught and lived out, students will readily recognize it and are more likely to model what they see lived out.
Tanner (1990) recognized the power of the "hidden curriculum." It is not what is on the syllabus that students learn, but the values and example that are role-modeled to students that influence the formative development of students.
Habit #2. Enjoys nursing & teaching
As I look back at nurse educators who impacted me in nursing education, it was those that had a clear passion and love for nursing as a profession and enjoyed working with students and teaching the craft.
This passion is contagious and your students can tell if it is present or not.
Though nursing academia can be stressful and draining, do you still have the joy and enjoy what you do?
Habit #3. Well prepared
I think it is important to see this value from a student's perspective.
What is communicated nonverbally when an educator comes to class or clinical NOT prepared?
A teacher can appear incompetent and unprofessional as a result. It tends to decrease student confidence in the ability of an educator especially if it is a pattern.
Make it a priority to do what is needed and be prepared for the unexpected in academia.
Habit #4. Clinically excellent
This ties in closely with the importance of being a good role model. When you as a clinical educator demonstrate excellence, you become an example you want your students to become.
Make it a priority to maintain currency in clinical practice in some way.
If you are a full-time faculty, who is unable to remain current in clinical practice by working in the clinical setting, make it a priority to stay current in the literature and best practice in your setting so that this excellence and knowledge is communicated to students.
Habit #5. Approachable
Do everything possible to be approachable to students so that they are comfortable coming to you with any questions they may have.
This is why it is so important to create a safe environment for students to ask questions in the clinical setting. When this is intentionally demonstrated and communicated by faculty, student learning will benefit as a result!
Habit #6. Encourages mutual respect
When the educator gives an attitude and culture of respect towards students, respect is reciprocated to the educator.
But if a professor is rigid, antagonistic or demonstrates other attitudes of disrespect to students, disrespect will be returned. Clark (2008) identified this lived reality as a "dance" where one view leads and the same will readily follow.
Another analogy that demonstrates this truth is the biblical principle of "sowing and reaping." Whatever we sow, we will also reap" (Galatians 6:7).
Habit #7. Provides support & encouragement
Students are stressed and in need of continual support. Most students are high achievers who feel the burn of nursing education and over time can begin to feel like a failure if they are unable to maintain the high GPA and expectations they have that define academic success.
Think of students as sponges.
They will readily soak up your knowledge that you can impart and share in the clinical setting as well as your praise and encouragement!
Look for the good, be generous with praise and your students will begin to blossom!
ACTION Steps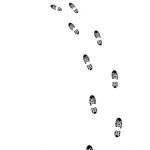 Use the professional skill of reflection to determine the following:
Of these seven habits, what am I doing well and is a current strength?
What habits are an area of weakness?
What will I do to make any shortcomings a needed strength? Set a timeline to accomplish.
In Closing
Clinical education is where the rubber meets the road to prepare students for a practice-based profession.
These seven habits must lay the foundation of every clinical educator to mentor and prepare the next generation for the rigorous demands of professional practice.
Reflect and determine what habits are your strength and which are your current weaknesses.
Resolve to do what is needed to make any weakness a strength.
Do this, and you will demonstrate the timeless values of the nursing profession as well as the essence of what students need to know and as a result, will make a difference by preparing your students well for real-world clinical practice.
Framework for Transformation
Today's topic is step 4 (part 4) in a series that provides an overview of a practical framework to transform nursing education to help students clinically reason and think more like a nurse.
These five areas or steps are laid out in my new book for educators, TEACH Students to THINK Like a Nurse.
Here is a quick overview:
Step 1: Transforming the EDUCATOR. (7/28)What does an educator need to know to THRIVE in academia and remain passionate and teach with excellence in the class and clinical settings.

Step 2: Transforming the CONTENT. (8/4) Identify content that is MOST important so students acquire DEEP knowledge of what is MOST important and transfer that knowledge to the bedside.

Step 3: Transforming the CLASSROOM. (8/11). Practical strategies to prepare the way for classroom transformation.

Step 4: Transforming the CLINICAL. Today's blog

Step 5: Transforming the PROFESSION. Coming next week!
Implement each step, and you will be well on your way to teaching students to think more like a nurse and help them be better prepared for clinical practice!
Relevant Past Blogs
Learn more! The following past blogs provide additional background on today's topic!
What do you think?
What habits/traits do you feel are most important as a clinical educator? What else would you add to this list?
Comment below and let the conversation begin!
References
Benner, P. (1982). From novice to expert. American Journal of Nursing, 82(3), 402–407.
Clark, C.M. (2008). The dance of incivility in nursing education as described by nursing faculty and students, Advances in Nursing Science, 31, E37-E54.
Nehring, V. (1990). Nursing clinical teacher effectiveness inventory: A replication study of 'best' and 'worst' clinical teachers as perceived by nursing faculty and students, Journal of Advanced Nursing, 15, 934-940.
Tanner, C.A. (1990). Caring as a value in nursing education, Nursing Outlook, 38(2), 70-72.
A New Resource to Help Educators Start the Year Strong!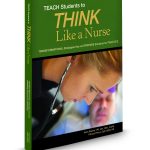 Today's blog was derived from chapter 13 "Principles to Transform Classroom Learning" in TEACH Students to THINK Like a Nurse a new book for educators just in time for the school year!
If you struggle to engage your students and teach clinical reasoning in the classroom, this book has FIVE additional chapters and numerous practical strategies and tools to teach clinical reasoning to help students think more like a nurse and be better prepared for practice!
What are the five values every nurse must possess?