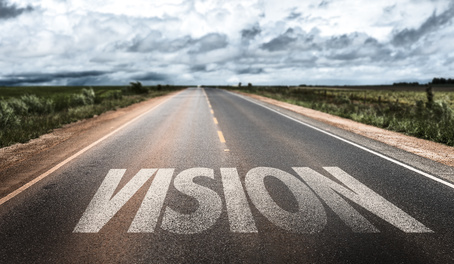 I worked hard and sacrificed much to complete graduate school so I could pursue my passion to teach. But when I first entered nursing education over ten years ago, I had "rose-colored glasses."
Though I had visions (more like a mirage!) that this was going to be a "beach" experience with students who were eager to learn and hang on my every "pearl" of clinical wisdom, it did not take long for this idyllic vision of paradise in nursing education to come crashing down.
As a new nurse educator, I did what I saw my colleagues doing. I created beautifully designed PowerPoint presentations that "covered the content" from the textbook I was responsible to teach.
But after twenty minutes of pouring my heart out, my students got restless, distracted and tuned me out. Because I had so much to cover, I had no time to get creative.
When I attempted to get creative and "flip" my classroom, some students openly resisted while others only wanted to know what was going to be on the test.
It soon became apparent that there was trouble in paradise.
Can you relate?
Current Struggles In Nursing Education
My experience unfortunately was not unique to me and to my classroom.
In a recent survey I just completed, when educators were asked to share their current struggle in nursing education, this is a sampling of the most common themes that faculty expressed:
How to teach clinical reasoning
How to teach critical thinking. Just when I think they have it- it's gone.
Information overload – too much content to cover
How to engage students in their learning and be motivated to come prepared to class.
How to overcome student resistance to flipped classroom, many complaints from students about "having to teach myself"
Student participation and engagement in their learning
How to know what is 'Need to Know' to teach?
Students who were spoon fed through high school and want to be "taught to pass the test". They are NOT critical thinkers and just want to memorize. Help!
New educators like myself have no knowledge of where to go for help. Some of the experienced faculty are stuck in their ways and unwilling to learn new alternatives to teaching.
I am burned out and need inspiration to keep going
If you have experienced any of these struggles know that you are not alone.
Restoring Vision
Transformation of nursing education  and overcoming the struggles that these educators and yourself are likely experiencing is possible and within your reach.
I liken this objective to the exodus of the Israelites from Egypt over four thousand years ago. A lack of faith and the reality of "giants" kept them from entering into the Promised Land, and, as a result, they wandered in the wilderness for 40 years.
In the same way, your journey out of the current "wilderness" of nursing education is not going to be easy.
You are going to face obstacles and giants that will challenge and test you. But numerous educators including myself have successfully overcome the giants that include opposition from students and colleagues to do things differently.
But you have a choice.
Will you do nothing differently and settle for the status quo or will you recognize the need to change to strengthen practice readiness of your students so they are safe and well prepared for professional practice (See prior blog A Crisis in Competence).
The choice you make has lasting and significant consequences for both student preparedness and the outcomes of the patients they will care for after they graduate from your program (See prior blog I See Dead Patients).
Imagine
When John Lennon wrote the song "Imagine" in 1971, it created a vision for what the world could be. But the first step, is to imagine or dream big.
In the same way without a vision for what nursing education could be, educators languish and your program will stay stuck with little to no momentum to move it forward to better prepare students for professional practice.
Let's "Imagine" for a moment and see if this vision of nursing education could be not just a dream but realized in your classroom or clinical settings:
The most important content is identified, applied, and taught so that students are able to use and apply to the bedside
Students come to class consistently prepared and are engaged and willing partners in their learning
Students are willing to do the hard work that is needed to improve the outcomes of the patients they care for
Educators are empowered to teach clinical reasoning in the classroom and clinical settings
Educators are equipped with practical tools and strategies to strengthen clinical reasoning and practice readiness
Imagine.
What would it look like if even just one of these statements were to become a reality when you teach next semester?
Would it encourage you and give you hope and give you a hunger for more of what could be attained in nursing education?
Every one of these vision statements is attainable and possible.
I know because I have seen my classroom and clinical settings embody this reality by putting into practice the Carnegie Foundation's educational research findings detailed in Educating Nurses a Call for Radical Transformation.
Time to Reflect
Take a moment and reflect on the following questions:
What motivated you to become a nurse educator?
How would you rate your passion for teaching on a scale of 0 to 10?
What vision do you have for your program and what you teach as you are about to begin another semester?
What emotions do you currently feel as you anticipate the fall semester? Are you energetic, engaged, anticipating a new semester and the promise of a new year or are you struggling to get excited about a new year and what comes with it?
Next Steps
Though you are unable to directly change the mindset and attitudes of your students as well or the culture of the institution that you teach for, there is one thing that you can change, you!
You can decide to get and recapture a fresh vision of what nursing education could be as well as a personal desire to commit to excellence and make a difference right where you are.
To overcome your specific struggles and make this upcoming semester the best that it can be, you are about to embark on a journey that is a marathon, not a sprint.
It involves transforming the content, class and clinical settings, and even the profession of nursing.
In the weeks ahead I am going to walk with you on this journey one step at a time and be that needed guide on the side.
Next week we will start our journey with the FIRST step that must be taken to implement successful change and a new vision for nursing education. Don't miss it!
What do you think?
What is your vision of what you want to see realized in your program this upcoming semester?
Comment below and let the conversation begin!