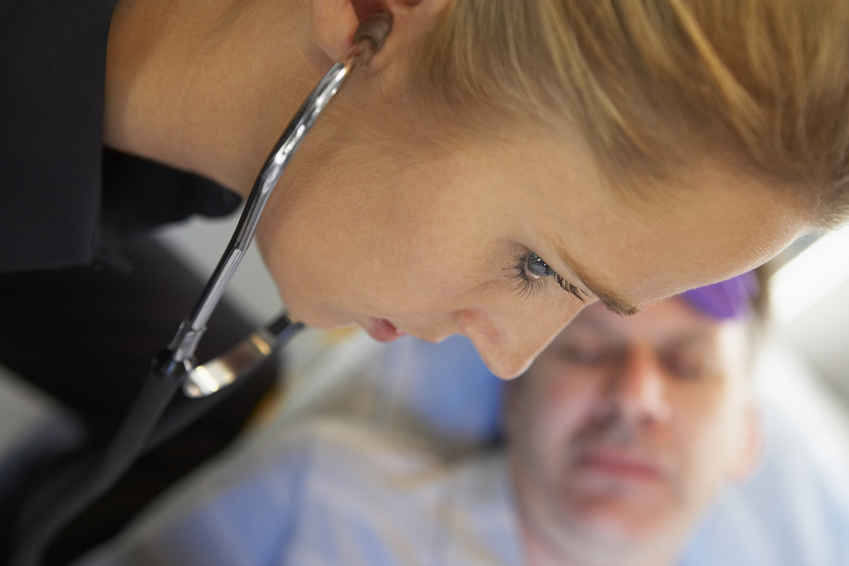 As I look back, my journey in nursing education did not quite turn out the way I expected.
I obtained my Masters in nursing education because I realized that teaching was my passion and made me come alive.
After only my second year of teaching in the classroom, I was invited to share my clinical reasoning case studies at a breakout session at a national conference in Las Vegas in 2012 and my journey quickly took a 180.
Fast forward five years and I am no longer teaching in the classroom, but I'm blessed to empower and strengthen educators with clinical reasoning tools and resources through my website, writings, and my presentations.
Where is Your Journey Taking You?
You are also on a journey as a nurse educator.
This journey is fraught with challenges, struggles, and unexpected turns on an almost daily basis!
But as you prepare for a new school year, now is the time to reflect and ask yourself…
"Am I where I want to be in doing all that is needed to teach my students to think like a nurse so they are prepared for clinical practice?"
Nurse educators struggle to effectively teach clinical reasoning to students and as a result most graduate nurses are unable to think like a nurse (Kavenaugh & Szweda, 2017).
This needs to change.
Status Quo Needs to Go!
Deep down you are unsettled, you know that the status quo needs to go.
Business as usual is not an option for a new year.
Whether you realize it or not, you are the solution to the current crisis in nursing education!
Problem is, you may not be sure what path or direction this journey of doing things differently should take you.
If this is your current dilemma, I would like to lay out a path, or practical framework of five steps that are needed to bring about needed transformational change to your content and program.
Interested?
Let's take five BIG steps together that are mile markers of progress on this journey.
Follow this path and transformation that will strengthen student learning can begin to be realized as you take these five steps in the following order:
FIVE BIG Steps
Your journey to be a "transformer" has begun. I want to lay out a vision of what is possible in each area. It all starts with the NEXT step…
Step 1: Transforming the EDUCATOR


Transformation will not come merely using tools or by flipping classrooms. The nurse educator needs to be transformed by recognizing the need to do things differently and restoring passion and desire to be the best (see last weeks blog for more).

Step 2: Transforming the CONTENT

Content overload and saturation is an ongoing struggle in nursing education.

Textbooks have gotten bigger. Knowledge in nursing is doubling every seven years.

What content is most important? When the MOST important content is identified by educators and then  DEEPLY understood by students, they can begin to USE this knowledge.

Then it is possible for students to critically think and transfer knowledge to the bedside and think more like a nurse.

Step 3: Transforming the CLASSROOM


Clinical realities must be brought to class.

Clinical imagination needs to be fostered.

Students must come to class prepared and ready to engage with meaningful active learning that emphasizes clinical reasoning.

Content heavy lectures dependent on PowerPoint need to become a relic of the past!

Step 4: Transforming the CLINICAL

Students must not just learn and apply new skills, but develop the most important skill of all… being able to think like a nurse using clinical reasoning.

This paradigm shift must guide clinical paperwork and clinical pedagogy. Clinical paperwork is DECREASED and clinical reasoning is emphasized so student learning and nurse thinking is INCREASED.

Step 5: Transforming the PROFESSION

Students need to recognize that nursing is not about them, but about serving their patient and putting their needs ahead of their own.

Serving others has value, but this value is not appreciated by healthcare organizations.

Nurses also fail to care for their own and incivility and bullying that is all too common in academia and practice needs to be a problem of the past when incivility is directly and respectfully addressed.

Do this, and healing of one another and the profession can begin.
Specific Steps 
Now that the framework for change is laid out with these five steps, let's get PRACTICAL with SPECIFIC steps to implement transformational change.
That is why I created not only an assessment tool to not only help you identify current challenges, but an implementation guide that comes with the book that addresses each weakness with a step of ACTION.
Step 2: ACTION Steps to Transform the CONTENT
Content overload is all too common in nursing education. Transforming the content must take place after transforming the educator and is step two.
To help you take action to transform your content so students acquire a DEEP learning of what is MOST important, here are a series of interventions or smaller steps and strategies that need to be implemented to better teach the applied sciences in your program:
Briefly review and incorporate pathophysiology at the beginning of each content lecture.
Identify the MOST important medications that need to be mastered in your classroom lectures or clinical setting.
Have students communicate the mechanism of action of the most important medications in their own words.
Identify the most important specific labs that need to be mastered in your classroom or clinical setting and their clinical significance.
Identify essential nursing assessments for abnormal relevant labs. This is the essence of "lab planning".
Collaborate with your department to level the essential content of specific medications and lab values that are most important throughout the program.
Use this example as a checklist. Some things you may already be doing.
Great!
But what aren't you doing?
This is where you start and implement this smaller step to strengthen student learning.
FREE Nurse Educator Assessment 
I just finalized a nurse educator assessment tool that you can use to help you identify your current strengths, weaknesses, so you can take next steps to realize this vision that can better prepare students for practice with confidence.
Use this tool to strengthen your teaching of clinical reasoning so students can think more like a nurse and graduate "practice ready"!
New Tool for Transformers!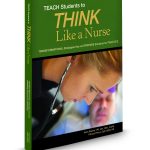 After three years of writing, revising, and late nights on the computer, the book TEACH Students to THINK Like a Nurse is now available and can be your road map to address current struggles keeping you stuck, and move you forward to strengthen student learning.
Because the framework of the five steps of transformation is the structure of the book, it will provide the teaching and practical strategies and show you HOW to implement any pain points you identified.
A IMPLEMENTATION checklist/worksheet is included in the book!
TEACH Students to THINK Like a Nurse  also provides numerous time-saving TOOLS that have been "road-tested" by students to effectively and easily implement needed change.
To begin your journey to better prepare your students for practice, the framework of the following five sequential steps is laid out over 27 chapters:
Step 1: Transforming the EDUCATOR. What does an educator need to know to THRIVE in academia and remain passionate and teach with excellence in the class and clinical settings.

Step 2: Transforming the CONTENT. Identify content that is MOST important so students acquire DEEP knowledge of what is MOST important and transfer that knowledge to the bedside.

Step 3: Transforming the CLASSROOM. Practical strategies to implement meaningful active learning that emphasizes clinical reasoning so this nurse thinking skill is developed and practiced.

Step 4: Transforming the CLINICAL. Best practice strategies that will help students think more like a nurse in the clinical setting.

Step 5: Transforming the PROFESSION. How to change nursing and nursing education by creating a culture of respect and civility; address barriers that men in nursing continue to experience. This includes communicating a vision to the next generation of nurses regarding the value of serving and caring for others.
EARLY BIRD Bonuses
The following EARLY BIRD Bonuses ($50 value) are included, but only through Sunday, July 30th:
FREE shipping on every paper text ordered!
FREE eBook of student companion text THINK Like a Nurse ($35 value!)
Save $10 on the eBook, paper text or bundles.
Decision Time
Change that can improve your program to better prepare students for practice is possible.
I have learned through my journey practical ways to get this done, and I want to help you do the same.
These five steps are a framework to help you see the BIG picture and know where to go from here to launch a new year successfully.
You too are on a journey and you're now standing at the crossroads. You have a decision to make.
Don't settle for the status quo. Change the way you teach so patient outcomes are improved and be part of the needed change to transform nursing education.
TEACH Students to THINK Like a Nurse will help you do things differently so your students are prepared not only for the NCLEX®, but more importantly real-world clinical practice!
I look forward to partnering with you!
References

Kavanagh, J. & Szweda, C. (2017). A crisis in competency: The strategic and ethical imperative to assessing new graduate nurses' clinical reasoning. Nursing Education Perspectives, 38(2), 57