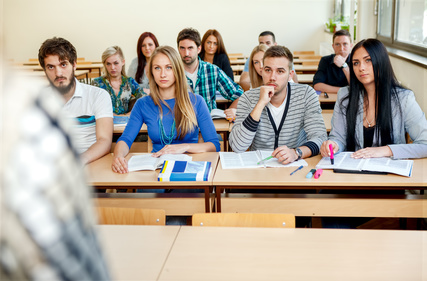 As a new nurse educator, I did what I saw modeled by my colleagues.
So I did the same thing.
I created content heavy PowerPoint presentations that "covered the content" by succinctly summarizing a textbook chapter each lecture.
But after twenty minutes of speaking, my students began to get restless and distracted. They were no longer engaged.
Because I had so much content to cover, there was no time to get creative and have students apply learning through using case studies in class.
I trudged through my presentation and was discouraged by my students responses who were overwhelmed with content, yet endured each presentation so they could acquire the knowledge that was needed to pass the test.
If this has been your experience as well, there is a better way.
I would like to share three principles that will help you start the new year strong by increasing student engagement and strengthen student learning in the process!
Principle 1: Have a High but Realistic Bar of Student Expectations
At a faculty workshop for nurse educators, one statement jumped off the handout and into my educational philosophy:
"No student will RISE to LOW expectations."
Only seven words but it has since transformed the way I approach nursing education.
As educators we have a responsibility to do what is needed to prepare our students for practice. One way we do this is by the level of the bar we set for safety and application of content to the bedside that is guided by the level of our students. Students will go no higher than what you expect of them.
Set your bar too low and you will stunt their learning. Set your bar too high and they will be frustrated, stressed, and overwhelmed. Have a HIGH but REALISTIC bar of what students are capable of and hold them accountable to your "bar."
It has been my observation that some educators set the bar too low, even though common sense should tell us that it can and should be raised.
One common example of an "acceptable" low bar is the expectation educators have regarding student preparation for coming to classroom theory.
Raise the bar in your classroom by EXPECTING your students to come to your classroom prepared and back it up with a pointed quiz from the readings or a case study to be discussed that was posted earlier that has been worked through before you begin.!
Principle 2: Students Come to Class Prepared
If a student came to clinical with no stethoscope and/or name badge because it was forgotten, most educators would have no problem sending this student home and would not be allowed in the clinical setting.
Why?
Because he/she was clearly UNPREPARED to enter this setting to learn and care for patients.
But in classrooms across the country, students typically come to the classroom setting consistently unprepared.
Students have not read the readings and expect to be "spoon fed" needed content that must be known to pass the test.
Take control of your class and change this low bar of so students come to your classroom prepared as well as ready to engage as partners in learning.
Student unpreparedness in the classroom is not only tolerated but expected by some faculty who complain that "students just won't read" and accept this current reality and provide content heavy lectures that "spoon feed" the content they want so they know what to study for the test.
The educational culture can be changed in your program, but it will require courageous faculty who are willing to risk the wrath of entitled students who overtly or covertly dictate how they should be taught.
DEEP Learning Needed to Be Safe
In order to be SAFE in the clinical setting students must deeply UNDERSTAND essential content from lecture/textbook content.
This mastery does NOT come by showing up for class but by being prepared as a partner in their learning.
This partnership begins when the student reads the textbook BEFORE lecture.
This often results in questions that can be clarified in class. Students who come to class prepared will facilitate their learning to be safe in practice.
Principle 3: Make Learning Active!
The traditional classroom PowerPoint lecture that has been prevalent in nursing education is a passive learning strategy that has been shown to be ineffective for knowledge acquisition.
In some studies, it has been shown that up to 80 percent of what was presented is forgotten twenty-four hours later!
Though a typical classroom lecture lasts fifty to sixty minutes, students are most attentive for only the first twenty minutes.
Then the slow fade of disengagement begins and they become easily distracted, heads begin to bob, and students start interacting with their cell phones.
In comparison, when active learning strategies —case studies, small group discussions or activities — are used in class, higher levels of student engagement are present in part because it is consistent with adult learning theory and how adults learn best.
Instead of being passive in learning, students are participants as they experience, apply, and construct knowledge (Herr, 2007).
No Spoon Feeding!
Though it is obvious that an active learning classroom will promote learning, I have observed that students have a love/hate relationship with classroom lectures and some will actively resist any attempt to create an active classroom learning environment!
Though nursing students are adult learners, some still insist on being "spoon fed" content as they communicate to faculty, "Tell me what I need to know" or "Will this be on the test?"
Nurse educators need to demonstrate tough love and refuse to give in to this all-too-common demand.
In Closing
A new semester and a new year equal a new start and an opportunity to reboot what you may have done in the past and do things differently to engage students in their learning.
But in order to take this needed first step, you need to face your fears.
Fear of the unknown and doing things differently.
I took that first step five years ago after reading Educating Nurses: A Call for Radical Transformation and have not looked back since.
I have shared my journey to encourage you and to help you recognize that change and even transformation of your classroom is possible.
I have created three distinct levels of synthesis case studies, with thirty topics to get you started. More case studies are coming later this month.
All you have to be willing to do is challenge the status quo and do things differently to get a different result.
It's time to rock the boat.
What do you think?
What strategies have you implemented to bring needed change to your classroom?
Comment below and let the conversation begin!

Want More?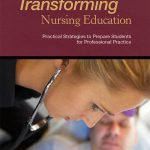 Today's blog was derived from my upcoming book for nurse educators TRANSFORMING Nursing Education: Practical Strategies to Prepare Students for Professional Practice.
My manuscript is being finalized and will be published by Spring, 2017. Download my table of contents, and introduction and stay in the loop with updates, and pre-publication $$$ discounts!
Simply click the button below.
Do Your Students Struggle to Think Like a Nurse? Here's How I Can Help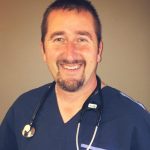 Most educators struggle to engage students and develop their ability to put the pieces of the clinical puzzle together to think more like a nurse.
I can better serve your unique challenges and goals in your program if we had a brief no obligation conversation so I can help you overcome current barriers and strengthen student learning.
Just click my online calendar link and choose a day and time that works for you. Make it the next thing you do. I look forward to our conversation.
References
Herr, T. (2007). Active vs. passive learning. Retrieved from http://www.csun.edu/science/ref/pedagogy/active-passive/active-passive-learning.html
Do your students know their CBC's?