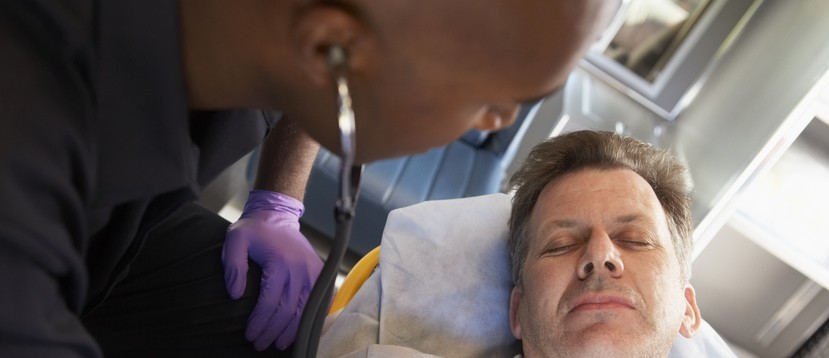 Clinical learning is where the rubber meets the road in nursing education and must be maximized in order to milk it for every drop so that students are able to apply what has been learned in the classroom to the bedside of patient care.
Just as classroom learning must be active with students participating and even creating knowledge, the clinical setting should be no different!
What makes clinical education challenging is that it is an uncontrolled environment with some students receiving a challenging patient that can make that clinical a meaningful experience, while other students may receive an assignment with a stable patient and significant downtime.
To control these variables I would like to share a simple strategy and tool that every clinical educator can use to ensure that every student gets the most out of each clinical day!
---
Clinical Challenges
I love the clinical experience as an educator as I facilitated learning in this setting, but I found it to also be the most challenging, stressful, and always feeling exhausted at the end of the day!
As an emergency room nurse, I feed off the demands of bouncing from student to student to see how they are doing and what I can do to guide their learning with their patient.
Depending on the student, I found some to be highly engaged and motivated and spent as much time as possible with the patient, and some seemed to be consistently at the desk completing the paperwork and making this the priority.
Though downtime is inevitable, clinical educators must emphasize the nurse thinking of clinical reasoning NOT skills or even clinical paperwork.
Create Knowledge in Clinical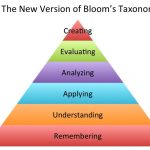 In last week's blog I shared how educators can strengthen learning in the classroom by having students create knowledge using a case study template.
This tool is relevant because it requires that students use the highest level of Bloom's taxonomy of creating knowledge and also emphasizes the essence of clinical reasoning to strengthen nurse thinking.
By having students complete a hypothetical yet typical case study scenario of the topic discussed in the classroom, this case study is simply that, a hypothetical example that is a needed place to start, yet does NOT have the fullness of the hook of clinical practice to make this content come alive.
But even a case study derived from textbook content can has the following components of what is required for patient data collection in the clinical setting:
Opening scenario/patient story
Psychosocial history
Initial vital signs and nursing assessment data
Lab and diagnostic results
The student then needs to INTERPRET this data and recognize what is relevant and WHY. Then students must reflect upon this data using my unique series of clinical reasoning questions that are contained in the case study.
Practical Strategy
Let me share how this same case study template can be practically utilized by any educator in the clinical setting to CREATE knowledge in the clinical.
Ditch your clinical paperwork and use this case study template instead! (just kidding but not really!) I have had educators use the essence of my clinical reasoning questions that are embodied in the case study instead of a traditional care plan with great success and have not looked back!
Download the Word doc. case study and modify as needed and provide this as a tool for your students.
Start slow and use this case study template with those students who may not have as much to do. Have them use this structure to fill out and create a case study based on their patient.
Have them fill out the patient's story, psychosocial history, the initial vital signs and nursing assessment, lab and diagnostic results, identify what clinical data is relevant and why, and then work through the clinical reasoning questions to strengthen their ability to put it all together. Be a resource to guide student completion of this tool, but have them do the heavy lifting of completing this case study as part of their clinical learning.
As time allows in post conference, have students share their case study on their patient. This structure lends itself as a literal nursing grand rounds and will facilitate the learning of the entire clinical group. If learning gaps were identified, interject as needed but remain the guide on the side!
Consider bonus points or work these activities into your clinical portfolio as a required assignment. Students would greatly benefit by doing this at least twice every clinical rotation.
Compare and Contrast
Another strength of this strategy is that it allows students to compare and contrast textbook scenarios of a problem with the variance often seen with a real patient that is cared for in the clinical setting.
Because students tend to be concrete learners, they see everything in the textbook as relevant and do not have the clinical experience to identify variances from the textbook commonly seen in practice.
The ability to make this connection will leave a lasting impression that will prepare them for real-world practice. But in order for students to compare and contrast, educators must do this same exercise that I discussed in last week's blog or something similar in the classroom.
If you are a full-time faculty you can make this happen but if you are a clinical adjunct your options are obviously limited.
Transformation Realized!
In order to bring transformation to nursing education clinical education and learning needs to be integrated with what is taking place in the classroom (Benner, Sutphen, Leonard, & Day, 2010).
By taking this case study template and having students create knowledge in the classroom with textbook content and then using the same tool to create knowledge in the clinical setting, the "silos" and gap between clinical and classroom learning are broken down and a bridge has been built instead!
The end result is that not only is needed change brought nursing education but more importantly student learning is strengthened as a result!
FREE Template to CREATE Knowledge in CLINICAL!
If you did not download this case study template last week, here it is one more time! It is a Word doc. so you can modify to meet the needs of your student, but please leave my copyright in the footer.
Though I have three complementary levels of clinical reasoning case studies on my site, RAPID Reasoning is suitable for all levels, including practical students!
In Closing
In order to bring needed change and transformation to nursing education, programs and nurse educators do not need to change the curriculum, simply change the way they teach!
By utilizing tools that emphasize clinical reasoning and contextualize content to the bedside can bring needed transformation. Therefore make it up priority to do what is needed and not convenient to bring needed change to your class as well as clinical settings.
Though it will take energy and initiative it will be worth it!
Because you were willing to raise a high but realistic bar of student learning in your clinical, you may not always be liked or appreciated.
But you will be the one educator that your former students will write and say THANK YOU because you were the one who pushed them to be the best and utilized tools that strengthened their learning using tools that emphasized clinical reasoning and as a result prepared them well for professional practice!
What do you think?
What strategies have you found effective to strengthen the thinking of students in the clinical setting?
Comment below and let the conversation begin!
Want More?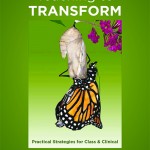 Two years ago I completed the rough draft of my manuscript tentatively titled "Teaching to Transform: Practical Strategies for Class and Clinical." Today's blog was derived in part from my chapter on Transforming the Clinical.
I am on schedule to finalize my manuscript by the end of the year and publish early next year. Stay tuned for details! To get on my list to take advantage of PREORDER discounts and bonuses click the button below:
References

Benner, P., Sutphen, M., Leonard, V., & Day, L. (2010). Educating Nurses: A Call for Radical Transformation. San Francisco, CA: Jossey-Bass
What's Coming!
Do you have 15″ to bring active learning to your classroom content?
I have a new series of SHORT and SEQUENTIAL clinical reasoning case studies that are currently being finalized. These will be available next month and are titled Clinical Reasoning 1-2-3! Stay tuned to my blog and email updates!
Do you question the relevance of written care plans? I explain in an early tube why NANDA is a NONO to develop nurse thinking!