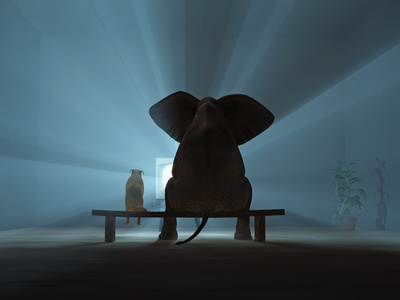 Two special bonuses included in todays blog!
FREE case study & YouTube videoblog for those who are visual learners!
As a new nurse educator I truly was unprepared for the lack of a "honeymoon" in my new setting. Though I was passionate to do my best to prepare students for practice, I was NOT prepared for the following student behaviors:
Aggressively questioned and challenged my ability to write test questions
Insist that I "spoon feed" them in lecture and give them what they needed to know to pass the test
Insist that I give them back points taken off for deficiencies in performance check-offs
Make excuses in clinical for not being able to transfer knowledge to the bedside.
Though I had visions (more like a mirage!) that this was going to be a "beach" experience with students who were eager to learn and hang on my every "pearl" of clinical wisdom derived from my years of clinical practice, it did not take long for this idyllic vision of paradise in nursing education to come crashing down.
There was an elephant in the room, and it needed to be acknowledged for what it was, but this is easier said then done!
One Educator's Story
Unfortunately these experiences were not isolated to me. I recently received an email from a nurse educator who was lamenting her current struggles with student behavior in her class and clinical.
I had a student raise her voice to me during a test review.  I lowered my voice and spoke directly to her (she was in the front row) and I believe I was able to bring her down to a level of coping versus losing control.  However, she followed that up with an email that essentially put my test writing abilities, my teaching style, and the current state of the notes I provide to the class to question. There was not one "I" statement in that email where she took any responsibility for her learning.
Has this been your experience? If so how has it impacted you personally and professionally?
Does student incivility steal your joy?
If so know you are not alone.
Though both student and faculty incivility is endemic in nursing education, it must first be clearly defined so both students and faculty know when a line has been crossed, acknowledge its impact, and how to respectfully and directly address it! (See my blog How to Help Students ACT Like a Nurse for more info!)
Defining Student Incivility
Entitlement and incivility have become increasingly pervasive in American society and contribute to incivility in nursing education (Clark & Springer, 2010). Unfortunately, students reflect these attitudes as they enter nursing education. Students may come to your program with a sense of entitlement that since they paid for an education, the college "owes" them a degree.
Student "entitlement" is exhibited by those who expect high grades for modest amounts of work, assume a "consumer" mentality toward education, refuse to accept responsibility and make excuses for their failures.
The most common student incivility behaviors are:
Disruptive behaviors in class/clinical that include

Rude comments, engaging in side conversations, dominating class
Cell phone, texting, inappropriate computer use in class
Late to class and leaving early
Sleeping in class (Clark & Springer, 2010)

Anger or excuses for poor performance
Inadequate preparation (Clark, 2008)
Pressuring faculty until they get what they want (Clark, 2008)
Bad-mouthing other students, faculty, and the nursing program (Clark, 2008)
Any of these look familiar to you? I have found that some of this bad behavior can become so common that it becomes the norm; such as bad-mouthing students, faculty, and the program.
Personal Consequences
When incivility is experienced in any context it produces a wide variety of painful emotions to those on the receiving end including:
Self-doubt. For new faculty such as myself, this was a biggie!
Anger
Depression
Self-blame…something is wrong with me
Burnout
Leave academia entirely or worse yet, stay but are checked out and disengaged. Just putting in your time
How to Bring Needed Change
Nursing academia ought to reflect and role model the core values of the profession, which include caring, compassion, nurturing of the other, and RESPECT.
To create a healthy academic culture, there must be a healthy RELATIONSHIP between both faculty and students. The principles that apply to healthy personal relationships are relevant and apply in academia.
This includes the foundation of open/honest communication, working together, and establishing boundaries that are clearly defined and enforced (see blog How to Change an Uncivil Academic Culture)
Faculty Responsibilities
Civility can become normative as a culture of RESPECT is cultivated in your department. The following are practical steps from the literature (Clark & Springer, 2010) that educators can implement to make a goal of civility possible:
Model caring and respect in all that you do so your students can see what true professionalism looks like in practice!
Provide opportunities to dialogue with students in open formats, such as a town hall meeting.. This can provide needed dialogue and understanding.
Establish clearly written policies or place expectations in student codes of conduct that address incivility and consequences. Enforce them consistently.
Listen carefully; give students positive feedback.
Incorporate time management/stress reduction/self-care in the curriculum.
Student Responsibilities
Encourage your students to also do their part to create a culture of civility:
As a student, hold yourself to the highest standards of professionalism, which includes:
Be prepared, respectful, and engaged in your learning (Clark, 2011).
Do not speak in a negative, derogatory manner openly about other STUDENTS, FACULTY, or the nursing PROGRAM.
Abide consistently by the standards of student conduct of your institution.
Communicate your needs, and what you need/expect from faculty (Clark, 2011).
Work toward a common goal of civility and RESPECT (Clark, 2011).
High levels of STRESS for both students and educators contribute to the climate that can spark an inferno when incivil behaviors are present or perceived.
That is why it is imperative for both students and educators to live out and practice self-care! (see my blog on Helping Students THRIVE!)
FREE Case Study (how to talk about the elephant!)
I created a unique series of 15 case studies titled Clinical Dilemmas that emphasize patient, treatment, ethical, and nurse related dilemmas and address the importance of the "art" of nursing and professional behaviors to nursing practice.
Get a FREE fully developed Clinical Dilemma case study on "Student-to-Faculty Incivility" complete with blank student version and answer key.  Put it to good use in your class or clinical post-conference!
In Closing
If you are in nursing education, you are there for a reason. It is not just by chance or coincidence. You have a God-given talent to share and use what you have been given to benefit others.
Though incivility has the power to steal your joy or even take you out of the game, don't stay there!
Remind yourself of what led you to pursue your current path in nursing education and get a resolve to let nothing derail you!
Step back, see the dilemma clearly, and move with empathy, not hostility and anger. Address it directly and respectfully and instead of being a casualty, you will bring needed change to your program that so desperately needs what you have to offer!
What do you think?
What strategies have you found successful to address student incivility?
Comment below and let the conversation begin!
Want More?
Cynthia Clark is a hero to me for her extensive and tireless work in the nursing literature on the topic of incivility in nursing education. Be sure to check out each reference from this blog, her website CIVILITY MATTERS as well as her book Creating and Sustaining Civility in Nursing Education.
This blog was in part derived from chapter 4 "How to Act Like a Professional" from my new student text THINK Like a Nurse. Click the link and see for yourself why Patricia Benner has endorsed it!
References
Clark, C. M. (2008). The dance of incivility in nursing education as described by nursing faculty and students. Advances in Nursing Science, 31, E37–E54.
Clark, C. M. (2011). Pursuing a culture of civility: An intervention study of one program of nursing, Nurse Educator, 36(3), 98–102.
Clark, C. M. & Springer, P.J. (2010). Academic nurse leaders' role in fostering a culture of civility in nursing education, Journal of Nursing Education, 49(6), 319–325.
Why is this Friday Good?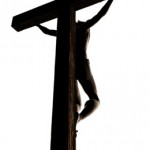 Have you ever wondered why today is called "Good Friday" when it remembers the painful, excruciating death of Jesus on a cross two thousand years ago?
It is good when one understands that through his death, one can have the assurance of life eternal!
But God shows his love for us in that while we were still sinners, Christ died for us. For the wages of sin is death, but the free gift of God is eternal life in Christ Jesus our Lord (Romans 5:8. 6:23)
Video Blog!
This video is a must see for both students and educators! Get the essence of this blog and much more! Just posted on my YouTube channel Think Like a Nurse!