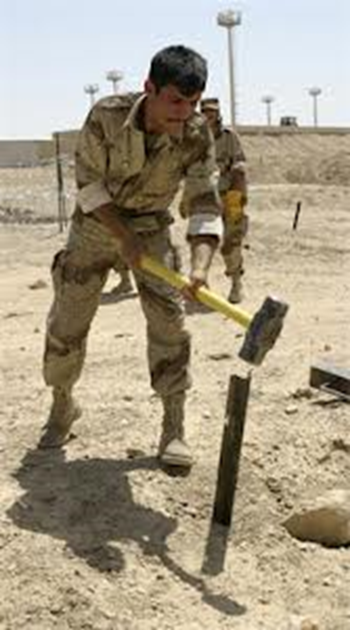 What does the business you work for, the college you attend, and nursing programs all have in common? They all most likely have a mission statement.
A mission statement used to guide the actions of an organization, spell out its overall goal, provide a path, and guide decision-making.
A mission statement is a well thought out position, a literal stake in the ground that communicates the lived purpose of an organization. It simply states this is who we are and what values we will abide by.
Though most commonly used by organizations, I believe that every nursing student, nurse educator, and nurse in practice would benefit from developing their own personal mission statement to guide their vision of what they want to see realized and lived out in their practice.
---
Corporate Mission Statement
Check to see what the mission statement of your nursing program or organization is to see how this can easily be made personal.
For example, the healthcare organization I work for has the following mission statement:
"We serve our communities by providing excellent care as we prevent illness, restore health and provide comfort to all who entrust us with their care."
This statement concisely captures its purpose (provide excellent care) as well as the outcome of this purpose (restore health and provide comfort).
If a mission statement is essential for an organization, have you ever thought how relevant a personal mission statement could help you stay true to why you chose to become a nurse or nurse educator?
What's Your Personal Mission?
Because of the hard work and stress that students and nurse educators experience consistently in academia, it can be all too easy to forget WHY you chose your current path and wonder if it is worth it and can easily lose perspective.
Then you are on a slippery slope with tunnel vision and before you know it you begin to act in ways that are unbecoming a professional. But it doesn't have to be that way!
A personal mission statement will provide a literal stake in the ground so you remain grounded in your purpose of becoming a nurse and remain true to your calling.
A personal mission statement will also help you capture the overriding purpose and goals that you want to see realized for yourself in your specific practice setting.
Reflect and remember your motivation and reason you want to become a nurse. Now it is time to take the essence of your motivation and put it into writing.
Principles to incorporate in a personal mission statement:
Vision to be the best
What is your motivation to serve?
What do you want to accomplish?
What is your over-riding goal?
What values will you embody?
Student Examples
I recognized the relevance and value of developing a personal mission statement for new student nurses and had my entire class develop and write out their own personal mission statement that would define them as a student nurse as well as a nurse in practice.
I encouraged them to write down their personal mission statement and put it in a place such as their smart phone or notebook where they would be able to see it and review it often.
I have included a few of their examples to guide you:
"To be a knowledgeable and compassionate professional nurse that truly makes a difference in patients' lives through providing holistic nursing care."
"To integrate critical thinking knowledge and the nursing process to serve people in a Christ-like manner."
"To be a competent and lifelong learning nurse while providing empathetic and compassionate care, maintaining honesty and integrity and being respectful of all cultures and individual choices."
"To never lose sight of my passion and drive to become a nurse. I will work with an open heart to give the best care possible to every patient I come in contact with. I will remain educated, honest, and professional for the duration of my career as well as in life."
"To provide unwavering care for each individual to the best of my ability and to incorporate optimal skill, compassion and character into every situation I am involved in."
Nightingale's Example
I believe that Florence Nightingale's life clearly demonstrated that she too was guided with a sense of personal mission and as a result poured herself out in her calling and realized her personal vision of a life well lived.
Nightingale had no idea that she would transform the nursing profession by caring for the sick as she began her nurse training, but she did and many were better off because she lived
I want to encourage you to have this same sense of mission, vision and purpose that Nightingale communicated in this quote on the value of being a nurse:
"One whose life makes a great difference for all: All are better off than if he had not lived."
In Closing
Do you have this intentional vision to make a difference regardless of your practice setting? I encourage every nurse educator to develop a mission statement, and then have your entire class do the same (the sooner the better!).
Once you and your students have developed a vision or mission statement, go the next step and identify HOW you will practically realize it in your life.
As the years go by, and one approaches the end of life on this earth, by identifying your mission early on, you will be able to look back with no regrets knowing that like Nightingale, you also lived out your vision of a life well lived by serving others and as a result made a real difference in the world!