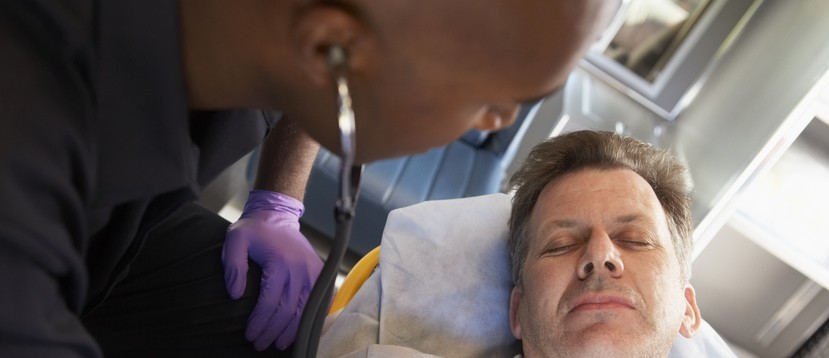 Though clinical reasoning is a needed emphasis that must be emphasized in nursing education to develop the thinking required for practice, this is NOT the end point of what is needed for safe clinical practice.
The culmination of all that a nurse does at the bedside must lead to a correct clinical judgment. But in order for the nurse to do this successfully, they must be able to integrate the following two types of nurse thinking….
---
 Equation for Clinical Practice
In order to make a correct clinical judgment based on the current assimilation of all relevant clinical data the nurse collects, there is an equation formulated by Alfaro-LeFevre (2013) for clinical practice that must be known to fully prepare students for clinical practice:
Critical thinking + Clinical reasoning=CORRECT clinical judgment
But in order for this equation to have relevance to nursing education, critical thinking and clinical reasoning must be succinctly and easily defined so novice nursing students can apply this formula to the bedside.
Clinical Judgment Defined
Because clinical judgment is the end result and hallmark of professional practice, it must be properly defined and understood. Tanner (2006) defines clinical judgment as:
An interpretation or conclusion about what a patient needs when the nurse is able to recognize what clinical data is:
Most important
Interpret the meaning of this clinical data
Respond appropriately by making a decision to take action or not.
Clinical judgments are made on a continual and ongoing basis in practice. In one study, on a typical med/surg floor over an eight-hour shift, the nurse engaged in an average of fifty significant clinical reasoning concerns that required a clinical judgment (Thompson, Cullum, McCaughan, Sheldon, & Raynor, 2004).
To make a correct clinical judgment, clinical reasoning is used to select from all alternatives, understand the rationale for each alternative, collect and recognize the significance of clinical data, process this information to understand the current problem, and identify the current care priority and plan of care (Levett–Jones et al., 2010).
How Do You Define Critical Thinking?
The relevance and ability of critical thinking to be DEEPLY understood by students has been diminished by an inability to clearly define what it is. Depending on the textbook you read, there seems to be literally 101 different definitions! Therefore, how can students be expected to hit a moving target of numerous, ambiguous definitions? Alfaro-LeFevre (2013) recognizes this dilemma:
"Critical thinking is a complex process that changes depending on context–what you're trying to accomplish. For this reason there is no one right definition for critical thinking. Many authors (including me) develop their own descriptions to complement and clarify someone else's…to analyze it and decide what it means to you rather than simply memorizing someone else's words (Alfaro-Lefevre, 2013, p. 7).
But if you are a student, would you be comforted by the ambiguity suggested by this essential concept that must be applied to practice to make a correct clinical judgment? I don't think so.
Other examples of definitions to describe critical thinking include:
Critical thinking is influenced by one's knowledge, experience, and using reflective thinking to identify what is needed and synthesize this into practice (Bittner & Tobin, 1998).
"The nurses' ability to focus their thinking to achieve timely, quality outcomes" (Alfaro-Lefevre, 2013, p. x).
"Thinking about your thinking, while you're thinking, to make it better, more clear, accurate, and defensible" (Paul & Elder, 2005).
Critical Thinking Defined
I appreciate the conciseness and clarity of the definition of critical thinking found in Potter & Perry (2009); "Critical thinking is a commitment to think clearly, precisely, and accurately and to act on what you know about a situation" (p. 216).
This definition recognizes the importance of accuracy and making a correct clinical judgment as well as the importance of APPLICATION of knowledge to the bedside where it matters most.
But in order for students to be able to APPLY knowledge, it must be known DEEPLY and faculty who have taken responsibility to filter and decrease the amount of content that students are expected to master.
Clinical Reasoning Defined
As I stated in a recent blog, I believe that Patricia Benner has provided the best working definition of clinical reasoning in the literature:
The ability of the nurse to THINK in action and reason as a situation changes over time
By capturing and UNDERSTANDING the significance of clinical trajectories and grasping the essence of the current clinical situation (Benner, Sutphen, Leonard, & Day, 2010).
The nurse must be able to focus and filter clinical data in order to RECOGNIZE what is most and least important
So the nurse can IDENTIFY if an actual problem is present (Benner, Hooper-Kyriakidis, & Stannard, 2011).
In order for students to apply this equation they require salient clinical experience over time to identify clinical patterns from prior experiences that can be used in each clinical day.
This needed clinical experience is a struggle for many programs, and unfortunately there is NO substitute for actual patient care, including simulation.
But there is one thing that nursing education has the power to address in order to see critical thinking and clinical reasoning become established in each student. It has only three letters… TMI! (too much information)
TMI in Nursing Education
There is a common thread between critical thinking and clinical reasoning…the importance of student KNOWLEDGE that includes the ability to understand, recognize and identify if a problem is present.
Because novice nursing students will see EVERYTHING as relevant that is presented in lecture and put before them to read and study, the ever growing amount of content is a BARRIER to develop critical thinking and clinical reasoning because this leads to a superficial level of learning, but not the DEEP learning that translates to application to the bedside.
Every nurse educator must embrace their role to be a FACULTY FILTER and use the lens of your clinical experience to determine NEED to know content vs. NICE to know. (See my blog What Transformational Nurse Educators Have in Common with Grey Whales)
Focus on the NEED to know and lighten the load of what you may be expecting so mastery of MOST important can be realized. Collaborate with your clinical adjuncts and use their lens of practice to guide you in this process.
In Closing
Time and clinical experience are essential to develop the thinking that leads to correct clinical judgments. But the one thing that nurse educators have complete control over is decreasing content saturation to DEEPEN the learning of what is most important.
As the school year is coming to a close, make it a priority to carefully review your lectures and readings over the summer to make DEEP learning of MOST important the emphasis in your content to better develop the ability of your students to make correct clinical judgments.
Comment Question
What can you do differently today to DEEPEN the thinking and ability of your students to make correct clinical judgments?
Comment below and let the conversation begin!
References
Alfaro-LeFevre, R. (2013). Critical thinking, clinical reasoning, and clinical judgment: A practical approach. (5th ed.). St. Louis, MO: Elsevier–Saunders.
Benner, P., Sutphen, M., Leonard, V., & Day, L. (2009). Educating nurses: A call for radical transformation. San Francisco, CA: Jossey-Bass.
Benner, P., Hooper-Kyriakidis, P., & Stannard, D. (2011). Clinical wisdom and interventions in acute and critical care: A thinking-in-action approach. (2nd ed.). New York, NY: Springer.
Bittner, N. & Tobin, E. (1998). Critical thinking: Strategies for clinical practice. Journal for Nurses in Staff Development, 14, 267–72.
Levett-Jones, T., Hoffman, K., Dempsey, J., Yeun-Sim Jeong, S., Noble, D., Norton, C. Hickey, N. (2010). The 'five rights' of clinical reasoning: An educational model to enhance nursing students' ability to identify and manage clinically 'at risk' patients. Nurse Education Today, 30, 515–520.
Paul, R., Elder, L. (2005). Critical thinking: Tools for taking charge of your learning and your life (2nd ed.) Upper Saddle River, NJ: Prentice Hall.
Potter, P. A. & Perry, A. G. (2009). Fundamentals of nursing. (7th ed.). St. Louis, MO: Mosby–Elsevier.
Tanner, C. A. (2006a). Thinking like a nurse: A research-based model of clinical judgment in nursing. Journal of Nursing Education, 45(6), 204–211.
Thompson, C., Dalgleish, L., Bucknall, T., Estabrooks, C., Hutchinson, A., Fraser, K., deVos, R., Binnekade, J., Barrett, G., Saunders, J. (2008). The effects of time pressure and experience on nurses' risk assessment decisions: A signal detection analysis. Nursing Research, 57(5), 302–311.
---
 Keith Speaks!
I have been blessed to present my work on applied clinical reasoning at conferences and full day faculty development workshops across the country the past three years.
I have created a "transformation toolbox" of over ten unique tools for class and clinical that will help develop "nurse thinking." This toolbox is presented and left behind so your program can adapt/adopt to bring needed change.
If your department is struggling to integrate clinical reasoning into the curriculum or you see the need to get everyone on the same page, please don't hesitate to contact me!
See my Speakers page for current topics and learning objectives.