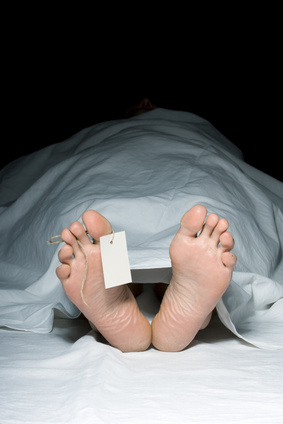 I believe that transformation can be realized in nursing education, and I know I am not alone! Patricia Benner and the co-authors of Educating Nurses: A Call for RADICAL TRANSFORMATION (emphasis mine!) have shown us the way. Are you willing to join me and follow their lead?

Todays blog topic…Who pays the price when a nurse fails to think like a nurse?
In the landmark study by the Institute of Medicine (IOM) in 1999 "To Err is Human: Building a Safer Healthcare System", identified that preventable human errors by medical staff were responsible for 44,000-98,000 patient deaths annually! These findings have since radically impacted clinical practice as needed reforms were embraced. "Time-outs" before any procedures and bar code scanners for medication administration are some practical interventions that have been successful to reverse this needless loss of human life.
In order to fully embrace and pursue the RADICAL TRANSFORMATION that is needed in nursing education which the Carnegie Foundation's research made painfully clear in Educating Nurses: A Call for Radical Transformation, both students and educators must step back and ask, "What is the ultimate consequence if a nurse fails to think like a nurse by clinically reasoning and recognize a change in a patient's status until it is too late?
A patient will die needlessly and before their time.
Could this be happening today?
"I see dead people" was a famous quote by a small boy Cole Sears from the hit horror movie "The Sixth Sense" in 1999. Fortunately it was only a movie.

As a nurse, "I see dead patients." Some have died as the result of nurses who failed to rescue their patient with a change in status until it was too late.

I have experienced this tragedy firsthand when a nurse colleague on a medical floor had a patient who was sliding into sepsis during the night and clear warning signs went unrecognized until morning and I was called to assist. By this time her patient was pale, diaphoretic, and his RR had increased to 40/minute. He was not responsive to loud verbal commands. The last BP was still on the screen and read 158/90. I asked, "When was the last BP checked?" It was 4 hours prior. While obtaining another BP, I touched his forehead. It was notably ice cold, as were his hands. The BP now read 68/30.

He was emergently transferred to ICU. Within 30 minutes he was intubated, a central line was placed, and 3 vasopressors (norepinephrine [Levophed], phenylephrine [Neosynephrine] and Vasopressin) were required to get his systolic blood pressure greater than 90 mmHg. He died the next day.
This patient is likely NOT the only one who died because a nurse failed to think like a nurse. Many of you carry a secret. You too know of a nurse (or may have been that nurse) who through inaction, busyness or lack of vigilance caused harm to his/her patient that contributed to a bad outcome.
As nurse educators we must NOT fall into the trap of seeing clinical reasoning as a trendy pedagogy or new way to "flip our classroom" to do something different. CLINICAL REASONING is a TRANSFORMATIONAL paradigm shift from Educating Nurses and is educational BEST PRACTICE that must be situated in our nursing curriculum.
Clinical reasoning defined:
The ability of the nurse to THINK IN ACTION and REASON as a situation CHANGES over time by capturing and understanding the significance of clinical trajectories and grasping the essence of the current clinical situation (1).
Why NANDA Is a NONO
NANDA nursing diagnostic statements can be a barrier to identifying the current care priority when the status of a patient changes. Dorothy Del Bueno found that new nurses were unable to exercise correct clinical judgment at a basic level to RESCUE (identify the problem and then intervene) their patient in a simulated scenario. The reason? Inappropriate use of NANDA nursing diagnostic statements to make them "fit" when there was a change in status (2).
Part of this needed transformation needed in nursing education is to DE-emphasize NANDA and EMPHASIZE clinical reasoning!
A key finding of the IOM report was that medical errors were not the result of incompetent medical staff but, "More commonly, errors are caused by faulty systems, processes, and conditions that lead people to make mistakes or fail to prevent them."
What does this have to do with nursing education?
EVERYTHING!
In nursing education we too MUST recognize that we are part of the problem. We too have a "system" issue that needs to be changed. It is not incompetent educators that is causing this crisis in critical thinking in our graduates, but an emphasis on NANDA for 30+ years as the primary way to establish a care priority. This needs to change, Tomorrow may be too late because patient care and outcomes are impacted by our graduates being unable to think like a nurse.
Clinical reasoning and the lack of it can be the difference between life & death.
If needed change is not made soon in nursing education, the next IOM report may be headed our way  and could aptly be titled, "To Think or Not to Think: Building a Safer Nursing Education System.
Let us do all we can TODAY to make sure this report never happens TOMORROW !
[dt_divider style="thin" /]
I have dedicated my time, energy, and this website to facilitate this needed transformation to emphasize clinical reasoning. Many of my clinical reasoning resources are FREE, please check them out and be a part of the needed SOLUTION!
Additional Resources
1. Transforming Nursing Education: The Problem-My most popular YouTube topic!
2. Bringing Down Sacred Cows-(NANDA) YouTube by Keith
2. KeithRN Complete-FACULTY bundle of clinical reasoning resources
3. KeithRN Complete-STUDENT bundle of clinical reasoning resources
[dt_divider style="thin" /]
References
1. Benner, P., Sutphen, M., Leonard, V., & Day, L. (2010). Educating Nurses: A Call for Radical Transformation. San Francisco, CA: Jossey-Bass
2. Del Bueno, D. (2005). "A Crisis in Critical Thinking," Nursing Education Perspectives, 26(5), 278-282.