"I was sick, and you tended to My needs…whatever you did to the least of these, so you did to Me."
Jesus of Nazareth, 33 AD, Mathew 25:37-40
If you are a student or nurse with a strong faith who entered the nursing profession out of a sense of calling or vocation to ministry, you see your patient differently. Vocation as it relates to nursing is doing whatever is nescessary and possible for the good of the patient (1).
When you see your patient as the "least of these" caregiving has eternal significance! This ideal for nursing was also recognized by early American nurse eduicator Isabel Hampton Robb who wrote in her text Nursing Ethics, 1900, the following:
"The spirit in which she does her work makes all the difference. Invested as she should with the dignity of her profession and the cloak of love for suffering humanity, she can ennoble anything her hand may be called upon to do, and for work done in this spirit there will ever come to her a recompense far outweighing that of silver and gold." (2)
 If you have a biblical worldview or strong faith, my objective with this page is to provide resources to support your spiritual journey so that God's purposes for you can be realized within the nursing profession.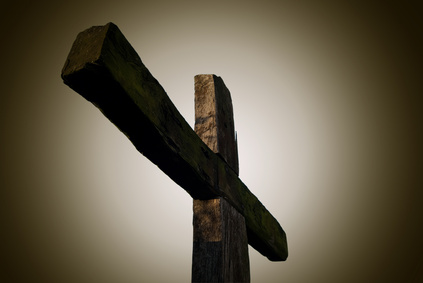 The centrality of caring and compassion to nursing practice is not coincidental. The value of compassion and caring for the sick was founded on the teachings and example of Jesus, who demonstrated high regard for human life through His model of service, sacrifice, and teaching that "in everything, do to others what you would have them do to you" Matthew 7:12. This historical paradigm shift was the foundation that caregiving was built upon by the early church and religious orders throughout the Middle Ages.
Nightingale: Nursing as a Calling


Florence Nightingale was also influenced by this same value system and her faith and belief in God motivated her to transform health care and the nursing profession (3). At the age of 17, Nightingale felt that God had spoken to her and was calling her to service.

She viewed nursing as a search for truth and used God's laws of healing in nursing practice (4). She willingly chose to sacrificially serve during the Crimean War caring for the wounded, making rounds as the "lady with the lamp," and educating nurses. She implemented numerous reforms to lower the 73 percent mortality rate from diseases alone and had a 1,000 page report of statistics she had compiled during this time. Nightingale established her schools of nursing after the war based on her "evidence-based practice" (5).

Nightingale's life clearly demonstrates that faith, service, and nursing can and do complement one another in practice!

Useful Links
I have found the following to be excellent resources for any student or nurse.
Nurses Christian Fellowship can be established as a student chapter at any nursing program. I encourage you to establish a chapter to support other like minded students and be a living light where God has placed you!
References
1. O'Lynn, C. (2012) A man's guide to a nursing career, New York, NY: Springer Publishing Company
2. Hampton Robb, E. (1900). Nursing ethics. Cleveland, OH: E.C. Koeckert.
3. McDonald, L. (1999). Nightingale's spirituality: The faith of Florence nightingale. uoguelph.ca. Retrieved June 15, 2013 from http://www.uoguelph.ca/~cwfn/spirituality/spirituality.html.
4. Macrae, J. (1995). Nightingale's spiritual philosophy and its significance for modern nursing, Image Journal of Nursing Scholarship, 27(8).
5. Lewis Coakley,  M. (1990). The faith behind the famous: Florence Nightingale: Christian history sampler. Christianitytoday.com. Retrieved from http://www.christianitytoday.com/ch/1990/issue25/2537.html?start=1