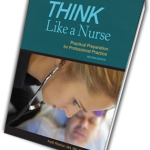 $39.95 eBook $44.95 Paper text
Save $35! BUNDLE:eBook/text: $49.95
Save $35! BUNDLE:audioBook/text: $49.95
Nursing Students and Educators are Struggling. Here's the Real Reason Why.

Nursing education is in need of radical transformation. The current structure does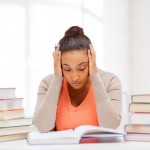 NOT prepare students for real-world clinical practice. The following barriers to student learning continue to persist:
Content overload and saturation (TMI!)
Content NOT contextualized to the bedside
Clinical reasoning not integrated or emphasized (1)
To transform nursing education, clinical reasoning needs to be leveled throughout the curriculum (2). Clinical reasoning is the ability of the nurse to think in action and reason as a situation changes, recognizing and then responding appropriately to a patient's deteriorating condition (1).
---
Who is Hurt if a New Nurse Fails to Think Like a Nurse?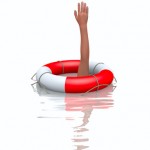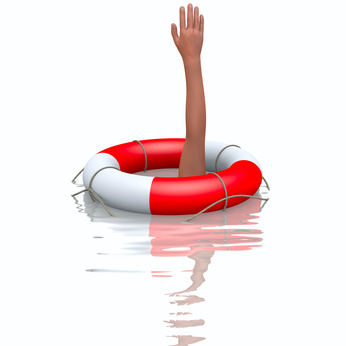 If a student who is now a new nurse is unable to clinically reason, what is the ultimate consequence when a post-op patient develops a complication such as sepsis, and it goes unrecognized until the patient is critically ill and in septic shock?
A patient can die as a result.
The nursing literature calls this phenomenon "failure to rescue" (3), and it occurs when early but subtle signs are not recognized by the nurse until it is too late.As a rapid response nurse I have witnessed this tragic reality.
This is one of the reasons I am so passionate about the importance of EMPHASIZING and INTEGRATING clinical reasoning in nursing education. It literally is a matter of life and death!
---
How I Brought Transformational Change to My Program

.As a passionate nurse educator who never the left the bedside, I have experienced firsthand the gap that can exist between nursing curriculum and real-world clinical practice.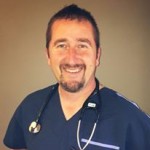 Though lengthy care plans using three-part NANDA nursing diagnostic statements are the norm in most nursing programs, this is NOT how an experienced nurse thinks when providing patient care.
Through my unique bi-focal lens of a clinical nurse with 30 years of experience and a nurse educator, I developed a unique, sequential 12-question step-by-step process that integrates nursing process, critical thinking, and clinical reasoning. ANY student can readily understand how a nurse thinks. Best of all, it works in any clinical setting.
The principles and strategies I present in THINK Like a Nurse are supported by the nursing literature to transform nursing education, strengthen student learning to ensure DEEP learning of what is MOST important, which will ultimately help improve patient outcomes!
I have shared these principles at conferences across the country. Now any educator has access to my transformational principles based on the work of Patricia Benner in Educating Nurses: A Call for Radical Transformation.
A Special Endorsement from Patricia Benner

I consider myself an "everyday educator" and no scholar as I pursue my passion to teach and consider Dr. Benner the preeminent educator and scholar of our generation. Her work is referenced and threaded throughout my book because of its ongoing relevance to the nursing profession.
She read my 2nd edition and afterwards gave me permission to communicate her endorsement which I am humbled to share below:
Leading Nurse Educators are Saying…
"This book would really be helpful to newly graduated nurses as well as senior nursing students. Keith gives a great example of situated coaching on electrolytes, cardiac preload, and afterload. I commend Keith on his scholarship and heart in this work."
–Patricia Benner, RN, PhD, FAAN, FRCN
Professor Emerita, University of California, San Francisco
Author of From Novice to Expert and co-author of Educating Nurses: A Call for Radical Transformation
---
"THINK Like a Nurse provides relevant information in an easy-to-read, clear, and focused manner along with helpful advice from an expert nurse and teacher. This book is a powerful resource for nursing students. They can read/review this book each semester and subsequently improve their ability to 'think like a nurse' with each clinical experience as they progress through their nursing program and even their first year of nursing practice."
–Shirlee J. Snyder, EdD, RN
Co-author of Kozier & Erb's Fundamentals of Nursing textbook

A Tool of Transformation
Though written for students, nurse educators will also benefit from my text because I address and provide practical strategies that will not only strengthen student learning but will also bring needed change and transformation to nursing education:
Decreasing content saturation by emphasizing deep learning of what is most important
Contextualizing essential content to the bedside
Emphasizing clinical reasoning and case studies to practice this foundational nurse thinking skill
Prepare and strengthen student transition to real-world clinical practice


---
What You're Getting…
Paper textbook (8.5 x 11), PDF eBook, or audiobook!
Four parts. Each has a unique emphasis that makes it possible to integrate transformational change which will strengthen student learning and facilitate transition to practice!
Emphasizes application of content as well as reflection through questions at the end of each chapter.
 Supported by more than 200 references and reviewed by six nursing faculty, including a Fellow in the American Academy of Nursing (FAAN).
Flow follows the natural progression of students (Practical/RN) from pre-nursing/fundamental all the way to graduation!
Part I: Is Nursing for You?
(Pre-nursing/fundamental Students)

Do you have what it takes to be a nurse? Simple quiz with reflections that get to the heart of successful nursing. Identify areas of weakness so students can make them to a needed strength!
How to THRIVE, not merely survive while a student. Practical principles that will help decrease student stress and anxiety while a student.
Part II: Preparing for Practice


(First-Year Students)



How to integrate the "art" of nursing into students' practice. Help your students see the patient, not just the tasks to provide authentic, holistic care.

Two questions that must be asked to every student in the clinical setting to help develop caring and the "art" of nursing.
Students are members of a profession. Defining and explaining incivility is clearly presented so student's can live out the values and ethics of the nursing profession.
What is the most important thing students must know about every medication administered? The short answer…the mechanism of action. My book explains why.
What lab values are most important? Create a plan of care around a relevant abnormal lab value. This is a practical nurse thinking skill that is not taught in most textbooks. My book explains how and why.
Part III: Essentials of Clinical Practice


(Capstone/Advanced Students)



How to think like a nurse. There are four specific ways a nurse must think to provide safe care and set priorities at the bedside. Do your students know what they are?
Why clinical reasoning is the essence of nurse thinking. If emphasized and integrated, it also will help bring transformation to your program! Your students will be prepared for practice when they deeply understand this nurse thinking skill.
How to think like a nurse in 12 sequential steps. Learn and apply my unique strategy to simplify this essential nurse thinking skill in the clinical setting.
How does an experienced nurse perform a head-to-toe assessment? How does a nurse juggle competing priorities and manage time with multiple patients? How can you communicate effectively with a physician in the middle of the night? I answer these questions, and more!
Part IV: Starting Your Nursing Career

(Capstone/New
Graduate)
How to help students get their first position after they pass the NCLEX. How do you nail your interview to make the best impression?
What does it take to progress and become an expert nurse? How does a nurse lead and be an effective charge nurse if this role is expected?
"Pearls of Practice" from experienced nurses and physicians to guide and strengthen your development as a new nurse.
 Students are Saying…

"I've referred to this book countless times throughout nursing school and I know it will be a great reference as I go along in my career. Every time I have re-looked at it, I see new things or I see them with a different perspective. Your book has helped me to recognize my own personal growth. It has been the most foundational book in all of my nursing education thus far."
-Natalie, SN, Azusa Pacific University, California

---

"After reading this book, I am more confident to go into my nursing practice. The wealth of practical information in this short read is like having a year's worth of nursing experience under my belt. I highly recommend this valuable book for new grads!"
–Tamera Wimbley, SN, Normandale Community College, Minnesota
How to Use THINK Like a Nurse in Your Program
Consider adopting THINK Like a Nurse as an optional or supplemental text for students at the beginning of your program. Each section can be easily integrated into the curriculum. The quiz questions in Part I make excellent discussion and ice breaker questions in orientation and post conference discussion.
If you teach a synthesis or capstone course just before graduation, my textbook would make an excellent text because of its emphasis on student transition and practical strategies to accomplish this after graduation.
QSEN & THINK Like a Nurse
If your program utilizes the QSEN competencies in the curriculum, I have created a PDF document that details how THINK Like a Nurse lines up with each major competency. Click link below:
QSEN Competencies and THINK Like a Nurse
---
How Much Does It Cost?
As a highly engaged educator, you've likely spent hundreds  of dollars to purchase resources and attend conferences to help you teach more effectively.
For just a fraction of what you have already spent, you can make a similar investment in learning how to bring transformational change and help  students transition successfully to real-world nursing practice.
If the only thing THINK Like a Nurse does is help your students understand and apply clinical reasoning to their practice which will improve patient outcomes, would it be worth a conference that cost $100? Absolutely! How can you even put a price on human life?
But I'm not even going to think about asking you to pay $100. In fact, it won't even cost you $80 or even $60.
But when you take advantage of my special offer, your total investment is less than $50!
Comes in the following formats. You decide what works best for you! (mp3 audiobook 50% off with purchase at checkout!)
I know the value of what I have created. I have priced it so reasonably to give you the chance to see for yourself. I do not want money (or the lack of it!) to stand in your way.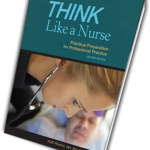 $39.95 eBook $44.95 Paper text
Save $35! BUNDLE:eBook/text: $49.95
Save $35! BUNDLE:audioBook/text: $49.95
---
I would like to make this decision easier for you by adding the following tools of transformation:
3 FREE Bonuses
When you act now, you'll also receive these bonuses worth $80 absolutely FREE!
Bonus #1-TWO Clinical Dilemma Case Studies ($20 value!)
These case studies emphasize practical principles to integrate the "art" of nursing in your practice. These can be used in the classroom or post conference clinical.
Each study comes with blank PDF student version and fully developed answer key.
Anxiety or Spiritual Distress? How to address anxiety and identify the possibility of spiritual distress.
Nurse-to-Student Incivility. How to identify bullying behavior and respectfully address it!
Bonus #2-THREE Clinical Reasoning Case Studies ($60 value!) 
Each case study will help your students to USE and APPLY knowledge as well as PRACTICE the nursing skill of clinical reasoning. These topics also address the medical/nursing priorities of the ABC's (airway/breathing/circulation).
Each study comes with blank PDF student version and fully developed answer key.
Pneumonia/COPD Clinical Reasoning Case Study
Heart Failure Clinical Reasoning Case Study
Sepsis Clinical Reasoning Case Study
Bonus #3-SIX Clinical tools and handouts
These tools were created for my students and have been successfully "road-tested" to strengthen understanding of pharmacology, labs, and clinical reasoning!
1. Worksheet: Medications That Must Be Mastered
2. Handout: Most Commonly Used Categories of Medications
3. Worksheet: Lab Planning
4. Handout: Clinical Lab Values and Nursing Responsibilities
5. Handout: Clinical Reasoning Questions to Develop Nurse Thinking
6. Worksheet: Patient Preparation. This is a Word doc. If you purchase the eBook you can modify it and make it your own!
---
My Guarantee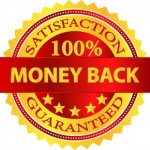 My book comes with a no strings attached, money back guarantee. Your students learning and thinking will be strengthened through my practical principles and as an educator you will be empowered to bring needed change.
If you are not completely satisfied that my book lived up to your expectations to bring transformational change and prepare your students for real-world practice, my guarantee is good not just for 30 or even 60 days.Email me and I will promptly refund your purchase within 90 days, no questions asked.
---
How to Transform Nursing Education and Strengthen Student Transition to Practice

My book can serve as a literal "tool of transformation" because it contextualizes essential content and clinical reasoning to strengthen student transition to real-world clinical practice.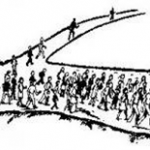 You're standing at the crossroads. It's decision time. One path is the broad, rocky road of survival and just getting through the year.
The other is the hard but narrow path that fewer educators will choose by doing what is needed to bring needed change.
If you continue to do the same thing that you've always done, you will get the same results. Do something different and things can change. Purchase THINK Like a Nurse today and consider adopting it as an optional or supplemental text for your students.
Let's transform nursing education together!
$39.95 eBook $44.95 Paper text
Save $35! BUNDLE:eBook/text: $49.95
Save $35! BUNDLE:audioBook/text: $49.95
---
About Keith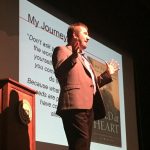 Keith Rischer, MA, RN, CEN, CCRN is an author, blogger, nurse educator, and staff nurse who has practiced for thirty-one years in a wide variety of clinical settings. He currently works in critical care and ED. Defined by his passion for nursing and excellence in education, he is a recognized authority on clinical reasoning and its relevance to nursing practice.
He has presented his insights to nursing students and nurse educators at conferences and workshops across the country.
Featured In…
His innovative work on clinical reasoning has been featured in the following nursing publications: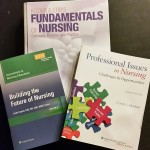 Kozier & Erb's Fundamentals of Nursing 10th ed. student textbook
Innovations in Nursing Education Volume III edited by Linda Caputi and sponsored by the National League for Nursing
Professional Issues in Nursing: Challenges & Opportunities upcoming 4th ed. (2016) edited by Carol Huston (3rd ed, shown in photo).


---
Supplemental Text to Strengthen Student Learning
Did you know that THINK Like a Nurse has been successfully used as a supplemental text in nursing programs across the country as well as a hospital-based nurse residency program?
If you decide to adopt as a required or supplemental text in your program, contact me for volume pricing and discounts!

Azusa Pacific University is saying…

"Our clinical faculty appreciate 'THINK Like a Nurse' and use it in the first semester clinical week one! The medication and lab references are very helpful in narrowing the amount of information students need to digest. The 'Clinical Reasoning Questions to Develop Nurse Thinking' is an excellent tool for the clinical instructor as they guide their students to begin to think like a nurse."
–Janet Wessels, MSN, RN, PHN
Director, Entry Level Masters Program, School of Nursing
Azusa Pacific University, San Diego, California

---

St. Rose Hospital is saying…


"THINK Like a Nurse! helps the brand-new nurse understand how to prioritize what actions are most critical and puts those concepts into clear, logical, and usable steps. I will be using this book for all my new grads transitioning into practice."
Willi Ellison, MSN, RN, CEN, CCRN
Nurse Residency Coordinator, Dignity Health/St. Rose Hospitals, Las Vegas, Nevada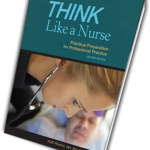 $39.95 eBook $44.95 Paper text
Save $35! BUNDLE:eBook/text: $49.95
Save $35! BUNDLE:audioBook/text: $49.95
References
Benner, P., Sutphen, M., Leonard, V., & Day, L. (2010). Educating nurses: A call for radical transformation. San Francisco, CA: Jossey-Bass.
Hicks Russell, B., Geist, M.J., & House Maffett, J. (2013). SAFETY: An integrated clinical reasoning and reflection framework for undergraduate nursing students. Journal of Nursing Education.52, 59-62.
Clarke, S.P. & Aiken, L.H. (2003). Failure to rescue. American Journal of Nursing, 103, 42-47.