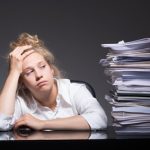 Are you stressed, depressed, and overwhelmed with the amount of content (TMI) you are expected to know and understand as a nursing student?
Despite hours and hours of studying do you struggle to meet the passing percentage?
You are not alone. In fact your struggle is common.
Nursing school is hard, but the way that it is taught makes it more difficult than it has to be.
I know and understand what you are feeling right now.
As an experienced nurse with 25 years of clinical experience in a wide variety of clinical settings including ED and ICU, I pursued my passion to teach and became a nurse educator in 2007.
How Nursing Education is Part of the Problem
What I witnessed as an educator made it clear that the way that nursing is taught is disconnected from real-world bedside practice.
Nursing education makes it harder than it has to be:
TMI. The content load that students are expected to know and understand is unrealistic. As a result they do not acquire the DEEP learning of what is MOST important.
Emphasis on NANDA nursing diagnostic statements and written care plans that do not capture the essence of how a nurse thinks in practice.
Emphasis on passing the next test or the NCLEX after graduation, but failure to provide the practical skills needed to prepare you for the challenges of real-world clinical practice including multiple patient assignments.
How I Can Help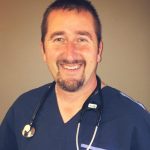 When I taught students in the clinical setting, I developed numerous tools and strategies that helped them understand what was most important and to THINK more like a nurse.
I have taken these same successful tools and case studies and made them available on my website.
They helped my students be successful. They can also help you.
To get you started, I have the following steps to take today to get you on the path to success.
It is my mission to also help you successfully pursue your passion to be a professional nurse as well!
See for yourself how my practical approach to nursing can help you. Click the links below to get started.
FIVE Steps to Success
Step #1: Download "Clinical Reasoning Questions to Develop Nurse Thinking"

Step #2: Subscribe to my YouTube channel THINK Like a Nurse

Step #3: Download complementary sepsis clinical reasoning case study

Step #4: Practice nurse thinking with additional case study topics

Step #5: Get my student text THINK Like a Nurse: Practical Preparation for Professional Practice