Click each link to download your FREE resource!
*Clinical Reasoning Questions To Develop Nurse Thinking My most popular tool and download! I have broken down clinical reasoning in 12 sequential steps that mirrors how nurses think in clinical practice regardless of the setting.
*Table of Contents/Intro to 2nd Ed. of THINK Like a Nurse I wrote THINK like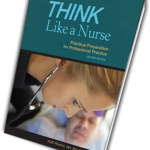 a Nurse to help students transition successfully to real world practice by identifying essential content that must be mastered and how to strengthen their ability to clinically reason. Second edition has been completely revised and updated with relevant content throughout.
Sepsis_Case_Studies I have created three complementary levels (Fundamental-Rapid-Unfolding Reasoning) that use the same scenario, but gradually increase in complexity. Fully developed with blank student version and answer key.
FUNDAMENTAL Reasoning: LPN or first year RN students.
RAPID Reasoning: First year/basic med/surg students
UNFOLDING Reasoning: Advanced/second year students
Clinical_Dilemma-Anxiety or Spiritual Distress?. Emphasizes the importance of the "art" of nursing and holistic care.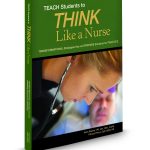 TEACH Students to THINK Like a Nurse. Coming Spring/Summer 2017!
TOC-Intro-TEACH_Students_to_THINK
Get a sneak peek at a book that has the power to transform how you teach to strengthen student learning!
*For Your Joy Transforming nursing education is good, but personal transformation is even better! See for yourself how God has made it possible for this to become a reality in your life! For Your Joy was written by John Piper, founder of the international ministry Desiring God. .