Case Studies Improve Nurses' Clinical Reasoning
Are you a nurse educator who questions the status quo of content-heavy lectures and written care plans?
You are not alone.
Leading scholar and nurse educator Patricia Benner, the primary author of Educating Nurses: A Call for Radical Transformation, came to the same conclusion.
The Problem: Students don't know how to use their textbook knowledge.
Benner concluded that nursing education needs RADICAL TRANSFORMATION!
The following barriers to student learning continue to persist: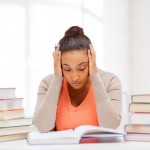 Content overload and saturation (TMI!)
Content NOT contextualized to the bedside
Clinical reasoning not integrated or emphasized
To strengthen student learning, students need to USE their knowledge and THINK like a nurse. That's where clinical reasoning comes in.
The Solution: Tools for teaching Clinical Reasoning

In order to TRANSFORM nursing education, nurse educators must implement these paradigm shifts:
Contextualize content to the bedside.
Bring clinical realities to class
Emphasize clinical reasoning, which is the ability of the nurse to THINK in action, reason as a situation changes. and grasp the essence of the clinical scenario.
As a newer nurse educator who remained current in clinical practice, I was an early adopter of these paradigm changes from Educating Nurses.
I created unique clinical reasoning case studies with salient scenarios derived from my practice. They contextualized content, brought clinical to class, and emphasized clinical reasoning. My classroom was not only flipped, it was TRANSFORMED!
Now you can access the tools I created and used successfully to ENGAGE and strengthen student learners.
Educators are saying…
"Keith's clinical reasoning case studies really helped my students to identify relevant data, make connections and recognize nursing priorities."

Karen Oostra, RN, MSN, Grande Prairie Regional College, Alberta, Canada
Students are saying…
"Your clinical reasoning case studies make it clear how clinical information fits all together!"
Jennifer Bocek, SN
Practice Nurse Thinking
When any new skill, such as sterile technique, is taught, students must repeatedly practice it in order to become proficient. THINKING like a nurse is the most important skill a student must acquire and this, too, requires PRACTICE in order to be developed and strengthened.
My unique clinical reasoning case studies provide an opportunity to safely PRACTICE nurse thinking. If relevant data is missed and an incorrect judgment is made, nobody gets hurt. Guided reflection can then strengthen student's clinical decision-making in the future.
FUNDAMENTAL Reasoning
This level is best suited for practical (LPN/LVN) and/or first-year/fundamental RN nursing students. 
Key Components:
Developing Nurse Thinking by Identifying Clinical Relevance/Significance. Identify clinically significant data from history of present problem and lab results
Nurse Collected Clinical Data. Identify clinically significant data from vital signs and nursing assessment.
Developing Nurse Thinking by APPLICATION of the Applied Sciences. Applies F&E, pharmacology, and dosage calculation to the bedside
Developing Nurse Thinking by Identifying Clinical RELATIONSHIPS. Develop clinical thinking by identifying patterns/relationships of clinical data
Developing Nurse Thinking by Identifying Clinical PRIORITIES. Contexualize care planning and priority setting to bedside
Caring and the "Art" of Nursing. Reflective questions to encourage empathy, engagement, and caring
FREE Download!
See for yourself how these unique case studies can strengthen student learning!
Get a FREE, FUNDAMENTAL Reasoning sepsis case study!