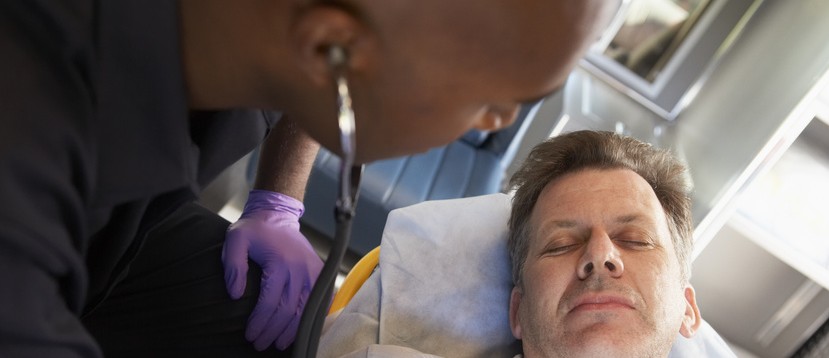 Even if your program had 100% NCLEX success pass rates, that does not ensure that your graduate nurses are practice ready and able to think like a nurse.
In the 2017 article " A Crisis in Competency: The Strategic and Ethical Imperative to Assessing New Graduate Nurses' Clinical Reasoning published in Nursing Education Perspectives, of over 5000 graduate nurses, all who passed the NCLEX in the Midwest, only 23% were able to demonstrate practice readiness by successfully completing entry level assessments that evaluated basic problem recognition and the ability to manage the problem.
WHY the Problem Persists
What are the contributing factors that keep nursing education "stuck" in this rut?
The article addressed the following challenges:
INFOBESITY. This term is used in the article and is the first time I have seen its use. It concisely captures the problem of TMI in nursing education and its unintended adverse consequences to student learning.
Increased acuity of patients and decreased length of stay
Curriculum that does not emphasize critical thinking and clinical reasoning (See past blog on putting the cart before the horse)
What Curriculum is Best?
Nursing programs across the United States and Canada are transitioning from traditional curriculum to concept-based curriculum. But though a concept-based curriculum is currently in vogue, is this the emphasis that is currently needed to improve practice readiness of graduate nurses?
According to this study, the answer is no.
This is the curricular emphasis that is needed for such a time as this:
"Curricular changes that foster CRITICAL THINKING skills and CLINICAL REASONING and offer guided learning opportunities that facilitate the transfer of knowledge to practice are essential to promote positive transitions to the role of the professional nurse."
(Kavenaugh & Szweda, 2017, p. 61)
What is needed to improve practice readiness is a curriculum that emphasizes and integrates clinical reasoning or a "clinical reasoning based curriculum".
Does your current curriculum measure up to this needed standard?
Components of Clinical Reasoning Based Curriculum
I have presented at nurse educator conferences and faculty development workshops on the theme of creating and constructing a clinical reasoning based curriculum (see speakers page for details) and will only scratch the surface of what constitutes a "clinical reasoning based curriculum in this blog.
The good news is that the essence of a clinical reasoning based curriculum does not involve changing your curriculum but simply the way you teach!
These are the key components and principles to achieve in your classroom and clinical teaching:
Emphasizes and integrate caring because caring behaviors also correlate to increased levels of critical thinking (Pai, Eng, & Ko, 2013)
Emphasize DEEP learning of what is most important including an emphasis of the applied sciences such as:
EVERYTHING taught is contextualized to the bedside
Emphasize clinical reasoning as  "nurse thinking". The following are key components of clinical reasoning:

THINK in action
Identify significance of clinical data TRENDS
Grasp the essence
Identify if problem present
PRIORITY setting
Next Steps
There are strengths and weaknesses of a concept-based curriculum and traditional curriculum. But I have a word of caution….if you have not yet made a final decision to change your curricular emphasis, STOP.
Before you make a curriculum change, implement the best-practice recommendations of this article and what Educating Nurses advocated seven years ago, a curriculum emphasis of clinical reasoning.
Recommended Resource
Rosalinda Alfero-LeFevre has written the 6th ed. (2016) of her highly regarded textbook  Critical Thinking, Clinical Reasoning, and Clinical Judgment: A Practical Approach  that facilitates understanding and application of critical thinking and clinical reasoning practical so they can be effectively integrated in the curriculum.
I have also developed numerous tools including case studies and a sequence of 12 clinical reasoning questions that breaks this nurse thinking skill down step-by-step so students have a standard to assess their thinking with each patient they care for as well as an upcoming book, TEACH Students to THINK Like a Nurse later this summer.
Closing Thoughts
The findings of this study is another wake up call for nursing education to do things differently by embracing and implementing the RADICAL TRANSFORMATION advocated by the Carnegie Foundation's research published in Educating Nurses in 2010 by Dr. Patricia Benner and her coauthors.
This includes the need to emphasize clinical reasoning in the curriculum. This paradigm shift is needed more than ever.
Regardless of your current curriculum, begin to change the way you teach by emphasizing and integrating clinical reasoning in both the classroom and clinical settings by taking steps to implement a "clinical reasoning based curriculum" that will better prepare students for real-world professional practice which will lead to improved patient outcomes for the patients they care for.
---
In upcoming blogs, I will go deeper on addressing the root problems that must be addressed to strengthen student learning and how to implement a "clinical reasoning based curriculum" in your program.
Related Blogs
References
Benner, P., Sutphen, M., Leonard, V., & Day, L. (2010). Educating nurses: A call for radical transformation. San Francisco, CA: Jossey-Bass.
Kavanagh, J. & Szweda, C. (2017). A crisis in competency: The strategic and ethical imperative to assessing new graduate nurses' clinical reasoning. Nursing Education Perspectives, 38(2), 57-61.
Pai, H., Eng, C., & Ko, H. (2013). Effect of caring behavior on disposition toward critical thinking of nursing students, Journal of Professional Nursing
Clinical Reasoning Textbook that Every Educator Needs to Read!
This textbook helped me further develop and understand my knowledge of clinical reasoning so I could better teach it and integrate it  into my content.
I know it will also help you!
How to think like a nurse using clinical reasoning